Kenilworth Contrasts
(This series featured only briefly in the Kenilworth Weekly News in the Spring of 2010, additional articles are included here.)
The 'character' of Kenilworth is often mentioned and as with most towns, this is defined largely by its buildings. Kenilworth has a rich diversity of structures in residential, retail and business use, mostly dating from the last 200 years or so. Buildings from different eras sit alongside each other, some in harmony, others not, and this produces Kenilworth Contrasts…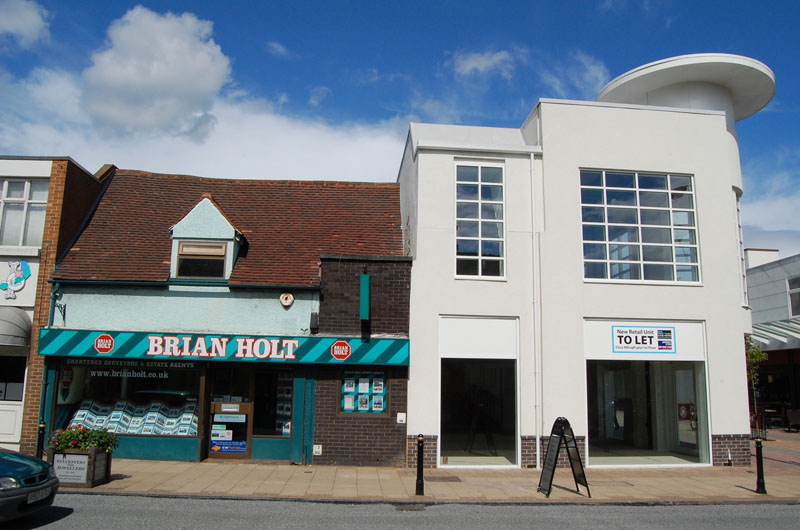 The estate agents is the last survivor of a row of similar cottages once owned by the tannery; the tannery buildings were just a few feet from the cottages' back walls. The cottage was a private residence until the early post-war years when it became a chinaware shop. It has been an estate agents since 1960.
Alongside is Kenilworth's newest, and still empty (March 2010), 'retail unit', built in 2008. In between is a remnant of the original Talisman Square black-brick structure from the mid-1960s.
*   *   *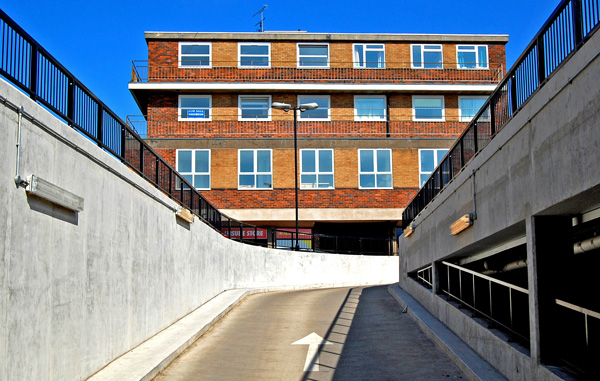 Warwick House was built in 1965/66 alongside the rear entrance to the tannery. Balconies and stepped storeys break up the traditional 1960s box-shape. The use of different coloured bricks contrasts sharply with the stark concrete of the exit from Kenilworth's new, and first, subterranean car park.
*   *   *
73 and 75 Priory Road was built by fruiterer Frank Hickman in 1903 as a house and shop to sell his considerable Kenilworth-grown produce including tomatoes, cucumbers and flowers. He had made his name as one of the town's leading strawberry growers.
73 became apartments around the time of the Great War; 75 has remained empty since its rather incongruous new frontage was added in 2008.
*   *   *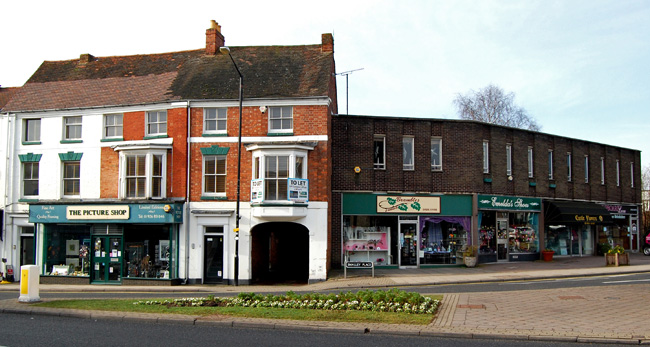 'The Picture Shop' was once the Rose & Crown public house. In 1872 it was the base for the farm labourers uprising and Joseph Arch himself is known to have visited at least once. In 1873 the Kenilworth Co-operative Society was formed there. It closed soon after the licensee was found guilty of selling alcohol 'out of hours' in 1875.
The shops to the right were built in the mid-1960s at about the same time as Talisman Square and Abbey End, hence the use of the same black bricks. How much better the building would look if a brick-colour more in-keeping with its elderly neighbours had been used.