Kenilworth's Lost Pubs
At a time when pubs nationally are in an alarming decline, Kenilworth has been relatively immune. Inspired by the loss of The Albion Tavern, this page is dedicated to Kenilworth's pubs that are no longer with us; few have been demolished (and for those that have there has usually been a good reason), many are in use as dwellings. In many cases the pubs were known by more than one name, all are given where appropriate.
Although much of this research is my own and many details can be found in Victorian Kenilworth, and Kenilworth People and Places Volumes 1 & 2, some details are from, and I can recommend for further reading, Rob Steward's book The Inns and Roads of Kenilworth (Odibourne Press, 2000).
Needless to say, this page will continue to be developed.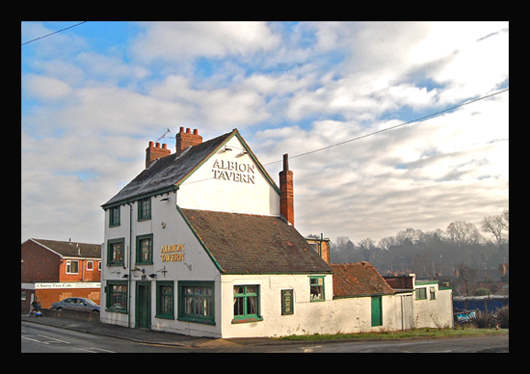 Albion Tavern, Albion Street, by 1830 – 2016. Financially unviable, replaced by housing.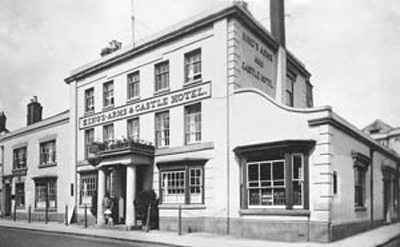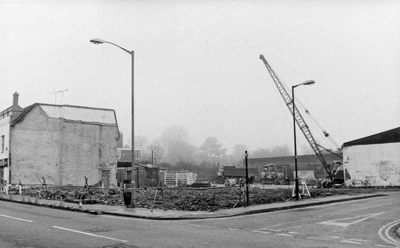 The Kings Arms & Castle Hotel, The Square. by 1563 – 1984. Demolished due to being an unsound structure.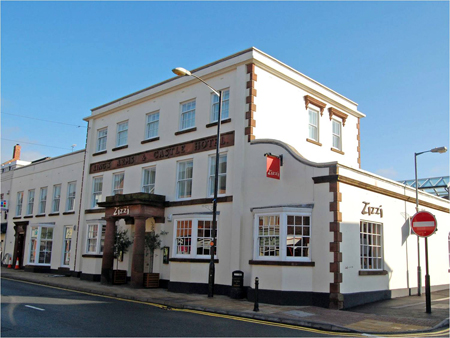 Drummonds, The Square. 1986 – c2006. Now a restaurant.
Crown and Horseshoes / The Globe, The Square; by 1753 – 1940. Severely damaged by a landmine on 21st November 1940, demolished soon after.
(Photo Courtesy Helen Scott)
A brief history:   The Globe Hotel; a brief history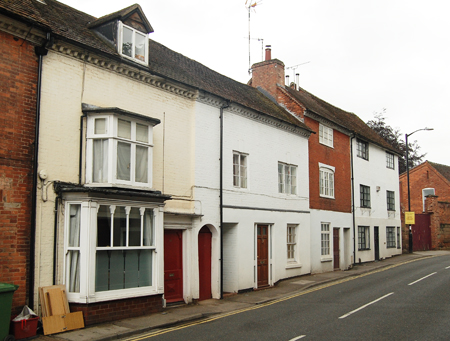 The Cask / The Barrel, 10 New Street (left). by 1813 – c1850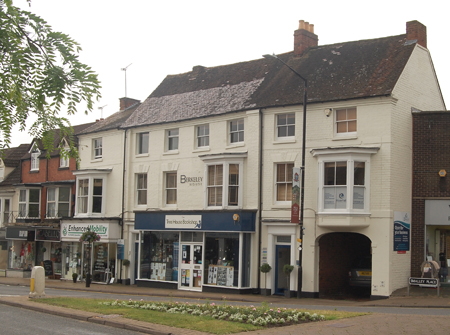 Eagle & Child / Rose & Crown, The Square.  by 1673 – 1875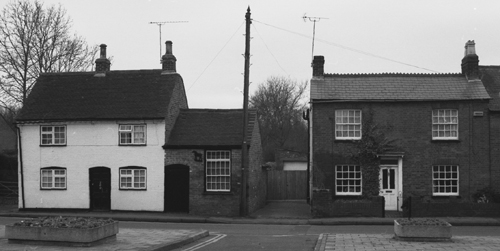 The Malt Shovel (right), 198 Warwick Road. by 1835 – 1923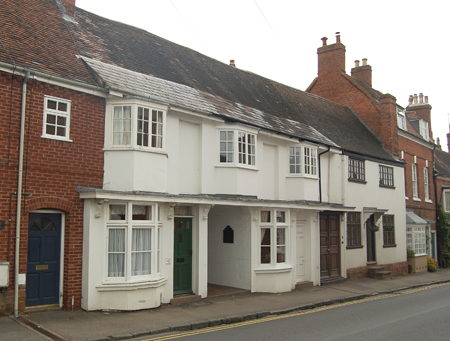 Red Lion, High Street. by 1652 – c1835
?
The Woodcock / Jewell in The Crown, Whitemoor Road.   1965 – 1998
I have no photographs of this pub, can you help?
To be added:
The Beehive, 1835 – c1861
The Bowling Green, by 1768 –
A Drover's Inn, 89 Clinton Lane. An Inn used by Welsh Drovers; dates and any sign name unknown.
Earl Clarendon, Warwick Road
Other pubs known to have existed, with their known dates, are:
The Bear, Castle Green, 1591 – 1642, exact location uncertain.
The Crown, Castle Green, "2 or 3 east of The Bear", 1591 – 1642, exact location uncertain.
The Black Dog, New Street, known 1813, exact location uncertain.
Drum and Donkey, The Square, no known details
Green Dragon, Abbey End (about where the Coventry-bound bus stop is), 1692 – c1750
White Swan / Horse and Jockey, Leamington Road – Warwick Road junction, by 1772 – gone by 1850.
Kings Head, for sale 1778
New Inn, 1851 – 1866, opposite Crackley Hall.
Welsh Harp – planned as a pub in late 19th century but never opened as such, is now Laurel Cottage, Albion Street.