Kenilworth's first railway station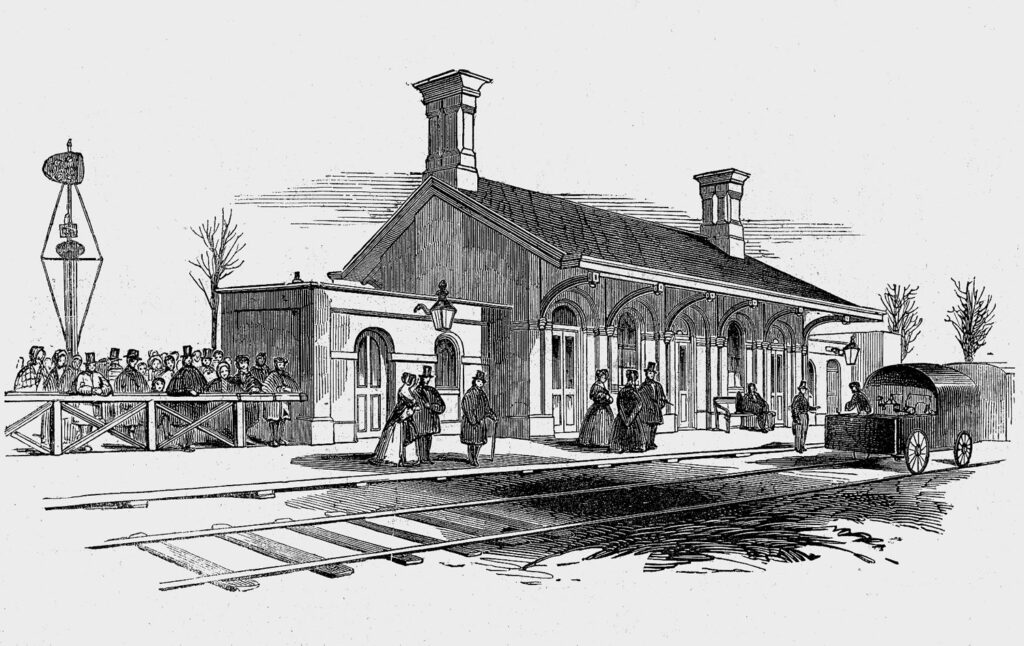 The station was built away from the town at a cost of £1,500 and was linked to it with a new road, originally Clarendon Street but later Station Road. The station building was designed by London & Birmingham Railway engineer Robert Dockray. (Image from the Illustrated London News)
How the layout of the station changed from 1844 to 1884 (Plans drawn by the late Rob Steward):

The facilities at the station were minimal upon opening in 1844. There was only one platform; the second platform (reached by level crossing) was added by 1846. A goods shed was provided, fed by a small wagon turntable.

The coalyard sidings were added at about the same time

In 1872, a siding was added into Walter Lockhart's Whitemoor brickworks, as were additional wagon storage sidings between the station and Spring Lane.
By the late 1870s, a shed was added in the coalyard and a further siding for wagon storage was installed near the brickworks.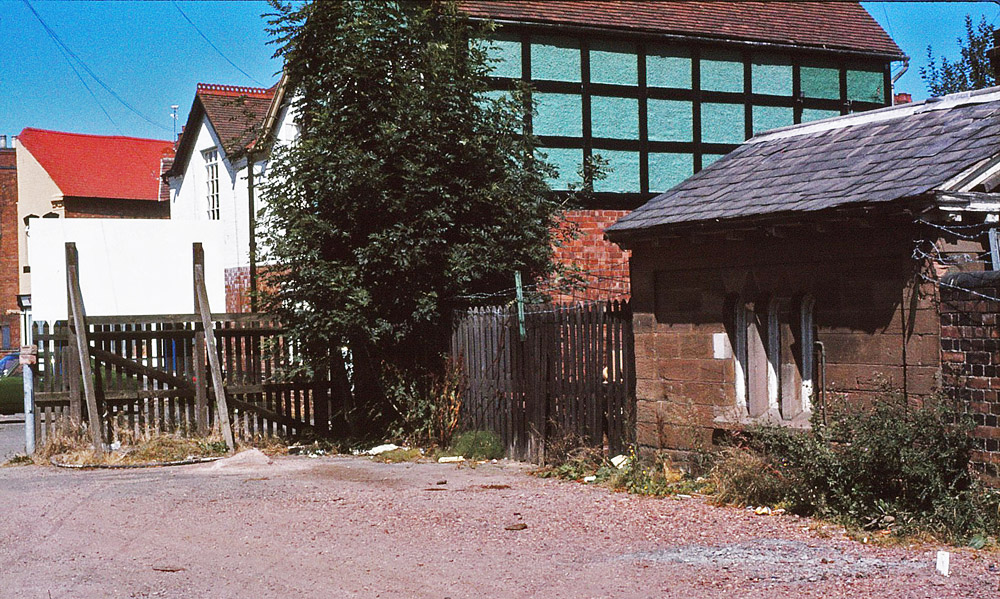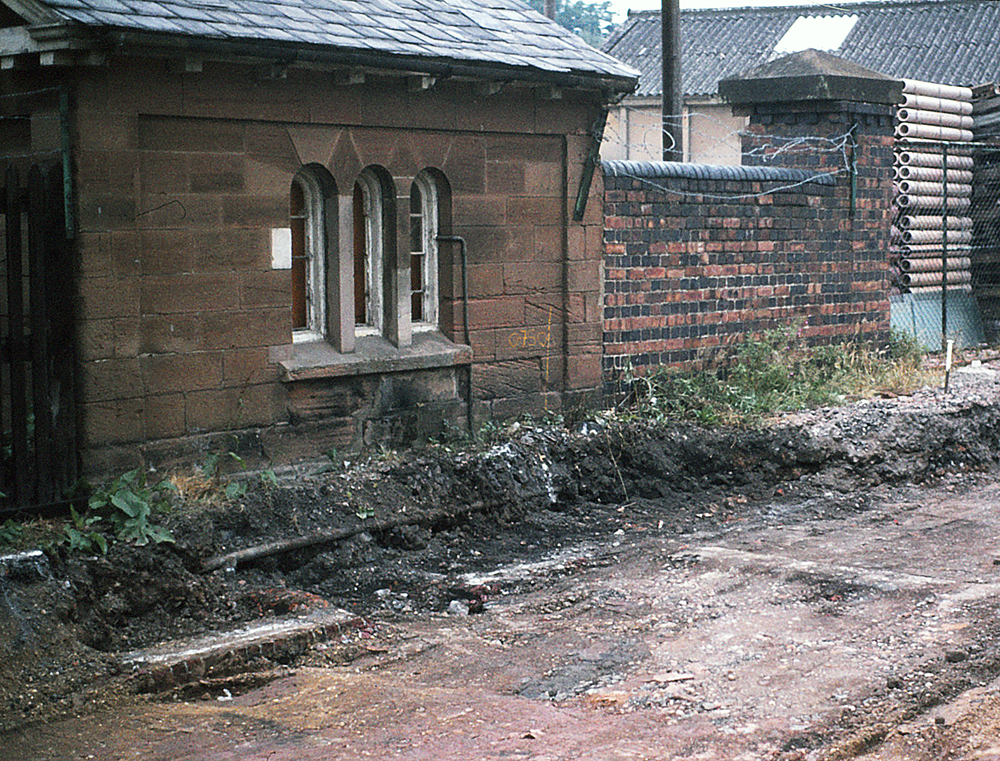 Just inside the gates to the station, quite probably from 1844, was this small sandstone building, later used as a weighbridge although its original use may have been an office for the Railway Police as a building of this size for that purpose was in a similar position at Milverton Station. The Railway Police walked the length of the railway line continuously looking for potential problems and used flag signals to alert approaching trains.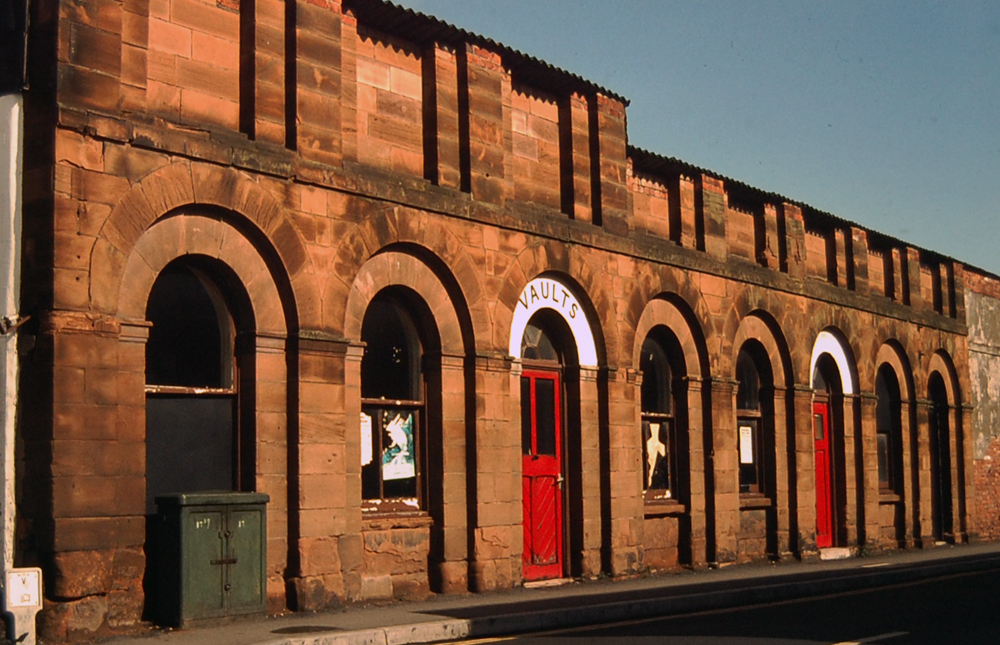 When the station building was replaced in 1884, the original was taken stone by stone down Station Road to become the frontage of a new café at the rear of the Kings Arms, later becoming The Vaults. 'Kenilworth railway Station Refreshment Rooms' could still be seen along the lintel.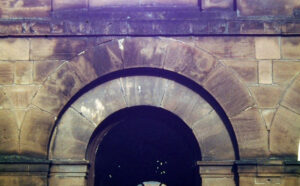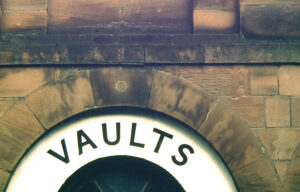 The rebuilt station survives today as Pomeroys.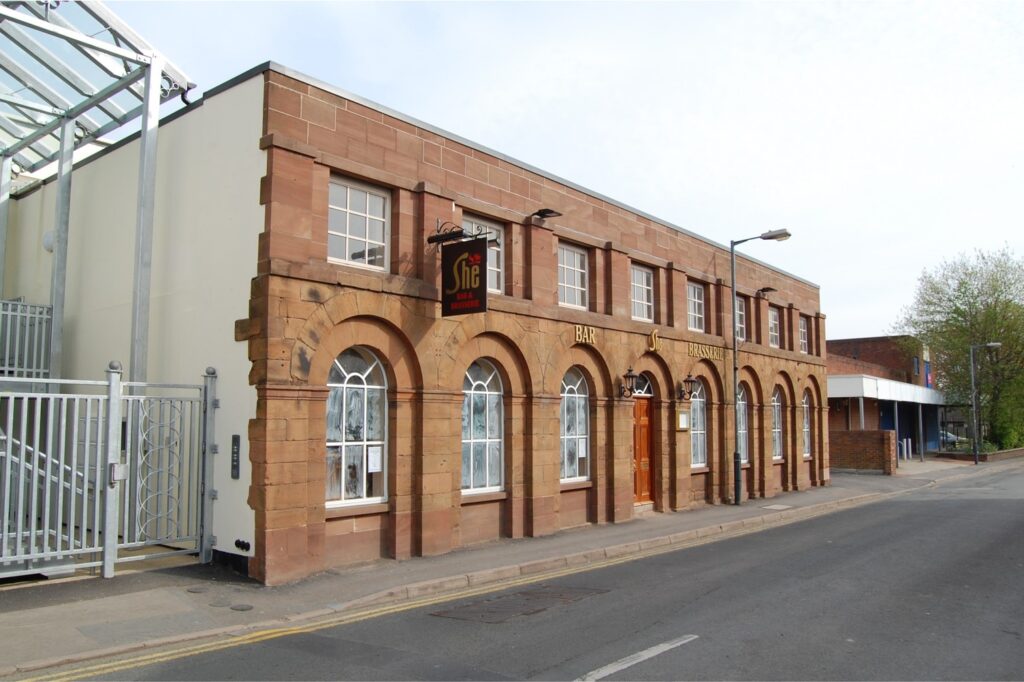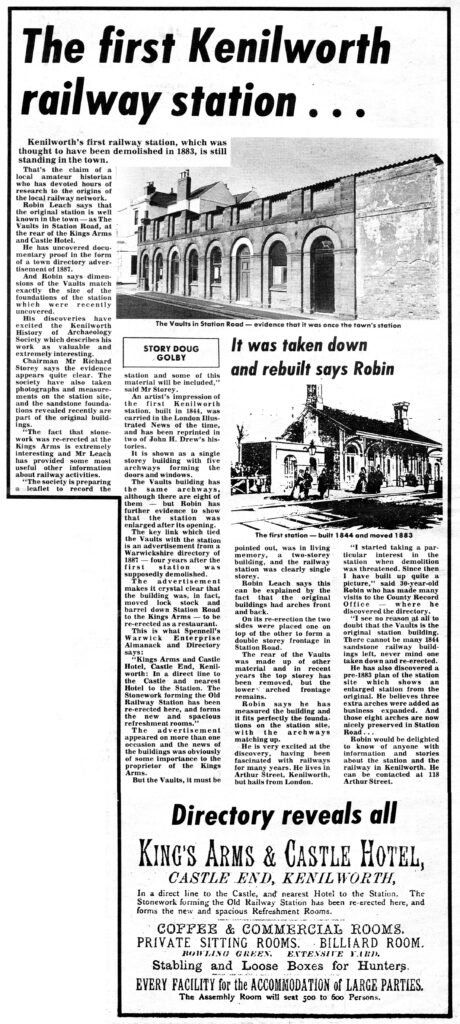 Uncovering the history of the building was this author's first 'great' discovery in his then new hobby of local history.     KWN, 23rd September 1983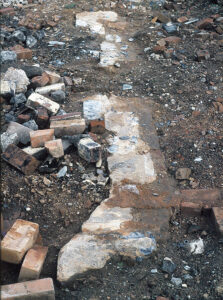 At the same time, the 1884 station building was being demolished and this led to the author's realising stonework uncovered at the site were in fact the foundations of the original station. The archway foundations can clearly be seen.
The foundations were not removed (apparently they tried but they were too well set!) and so they were buried beneath the landscaping separating the new houses from the railway line and will doubtless one day be rediscovered.
See also:       The Vaults, Kenilworth History Society.
More Railway articles on this website:
Kenilworth's Railway, a brief history of its early years                                Kenilworth's Second Station
Kenilworth Second Station Demolished                           Kenilworth's Third Station                           The Railway by Maps
Railway structures from the 1840s and 1880s                     Railway Protestations – 1840 & 2010
 Iconic Station Photograph Investigated                                  The end for Historic Bridges?                                  Demolition of historic building