Town Guide Photographs, 1920s – 1938
Mid 1920s: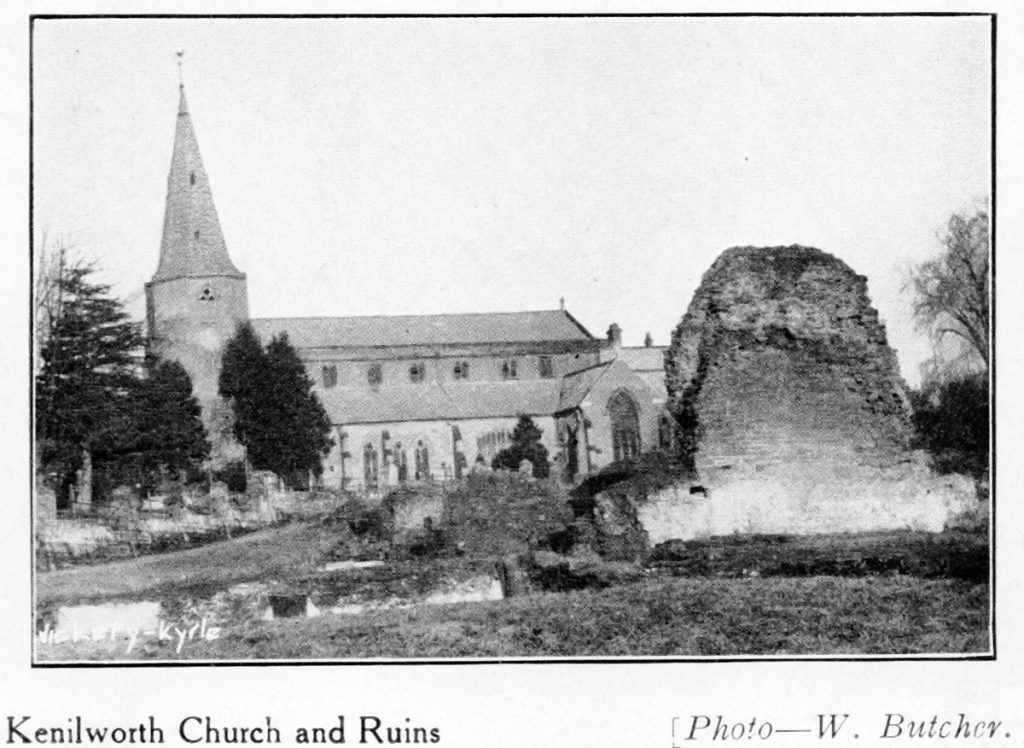 To provide employment to Great War veterans, the Abbey remains in the park were excavated in 1922. This scene shows some of those foundations that were left open and unprotected until the mid 1960s.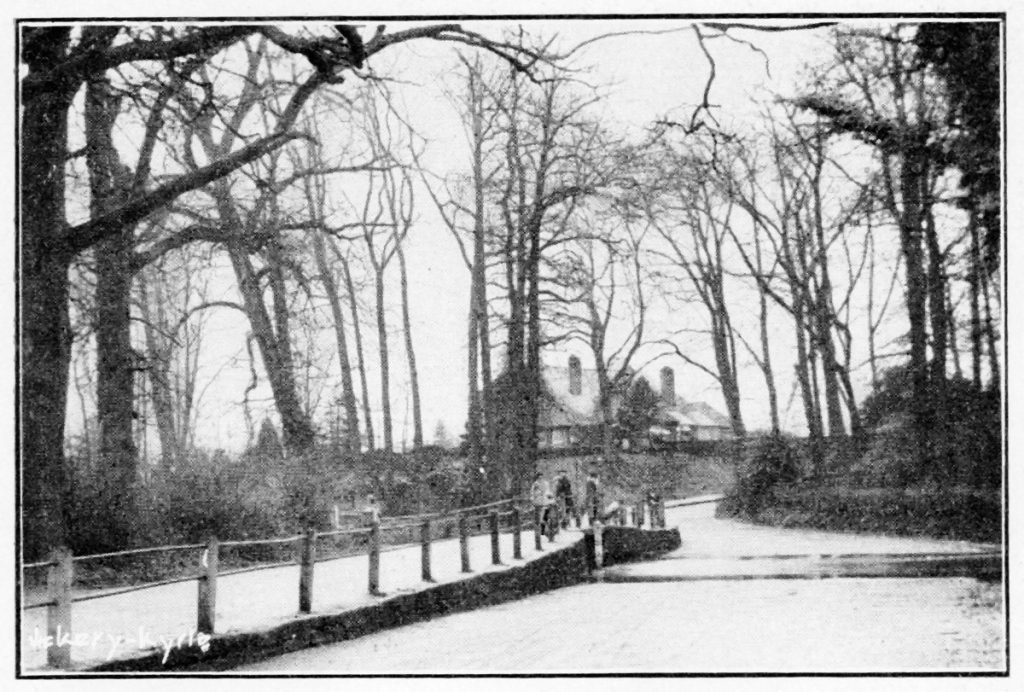 The Ford is always a popular place for photographs.  In the 1920s there was no underground piping carrying the water and so the road was more or less permanently 'flooded' to a small degree.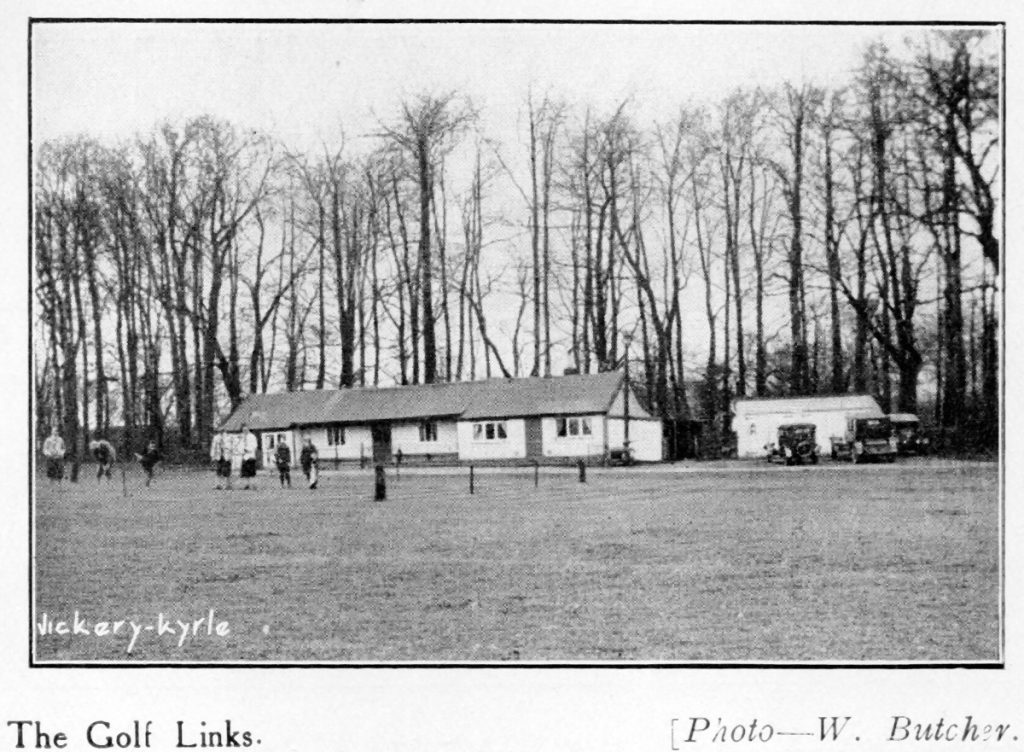 The original golf club pavilion at Castle Farm, with players on the first tee. The club moved in 1936 but the pavilion remains.
The clocktower was less than twenty years old when this was taken. On the extreme left can be seen the original Reeve Corn stores (later moving to larger premises across the road) and just beyond are the bay windows of The Globe Hotel.
The war memorial was still new, it was put up in 1922. Note the original list of the fallen carved into the stonework; this corroded very quickly and so plates were installed over them
c1938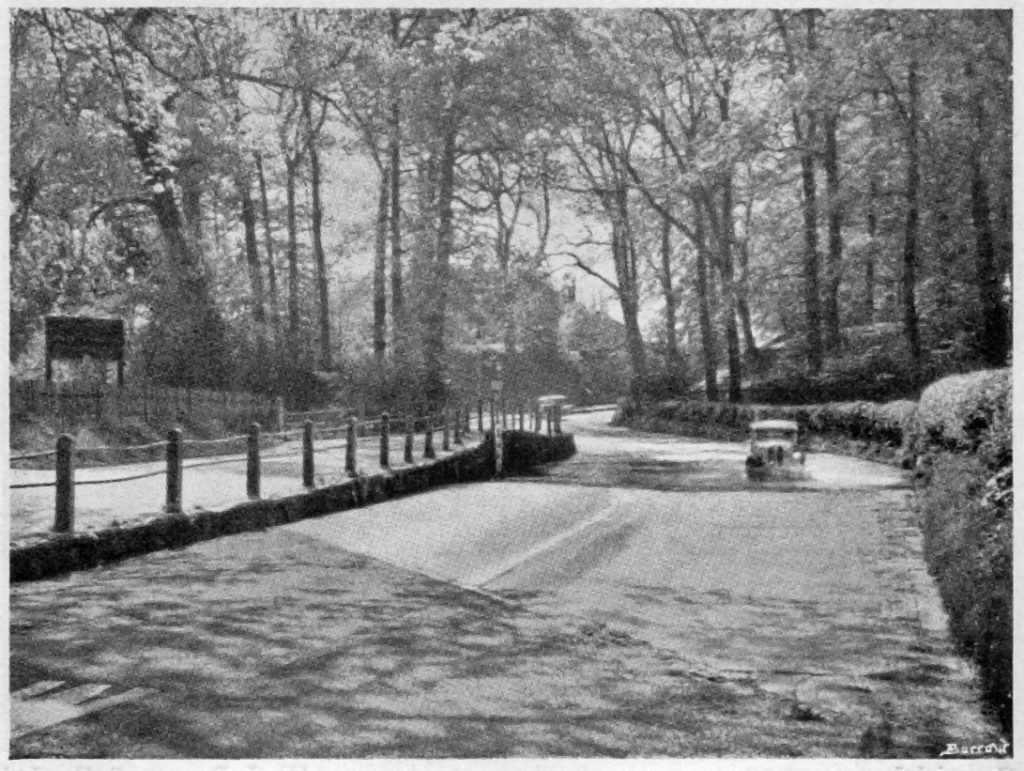 The Ford makes another appearance, this time with a motor vehicle passing through.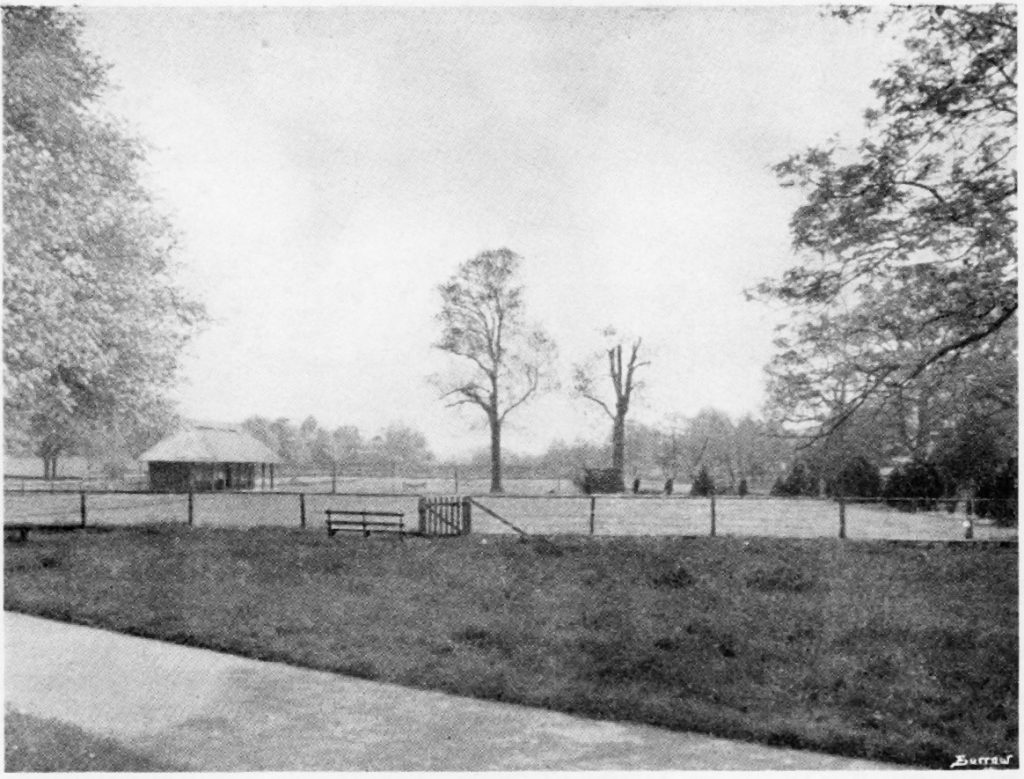 The Bowling Green in the Abbey Fields with its still thatched pavilion.  The tennis courts beyond were still of grass. In the foreground is the original course of the path from the Iron Bridge; it was re-routed after the construction of new swimming pool changing rooms in 1965.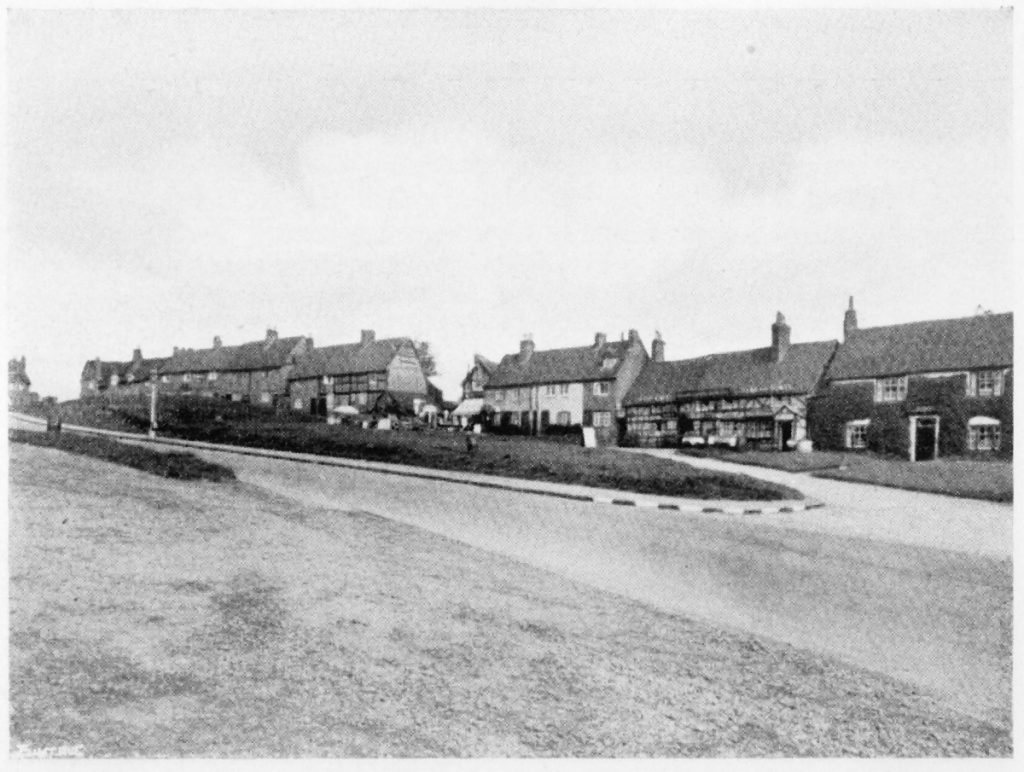 Castle Green in the days there were several refreshment outlets, including some from resident's front rooms.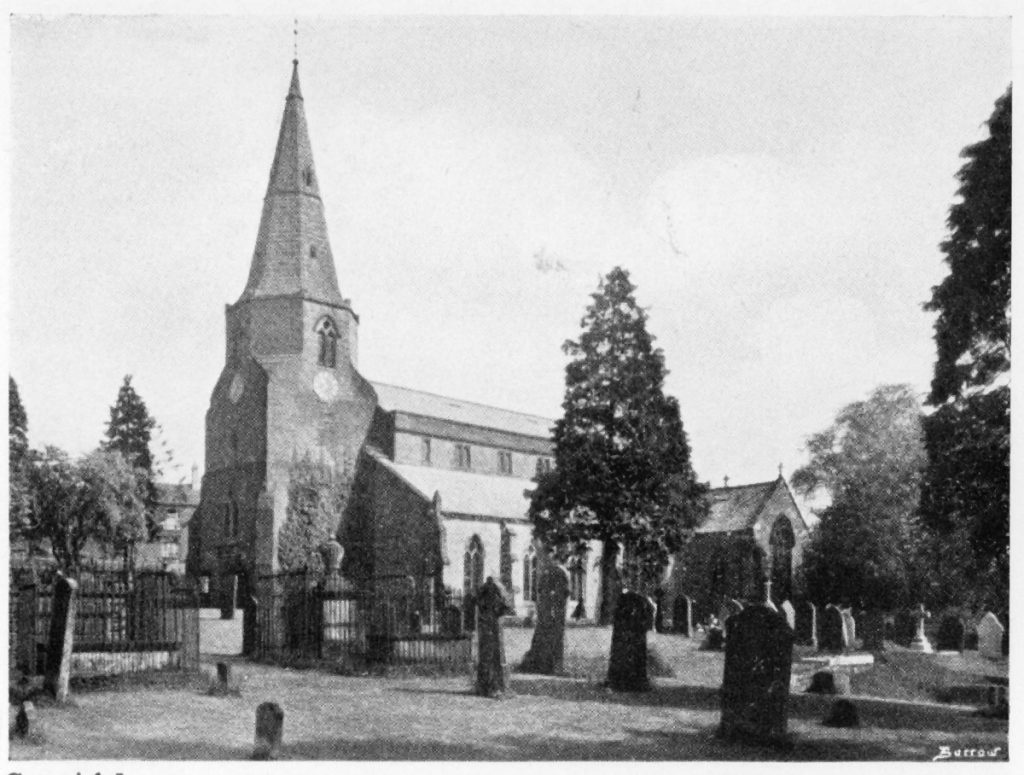 Notable in this view of the churchyard are the railings around some of the tombs, likely to become  victims of the WW2 drive for scrap metal.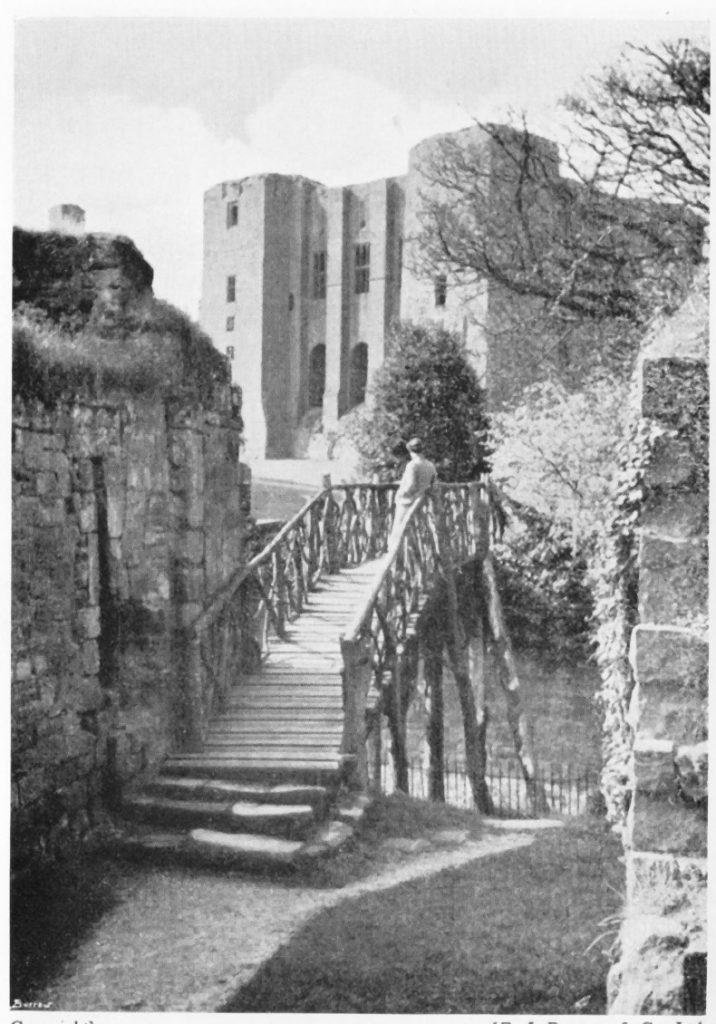 The entrance to the castle over a rustic bridge; the bridge was later removed and the gap in the tiltyard filled in in 1965. Some details on the KHAS website Here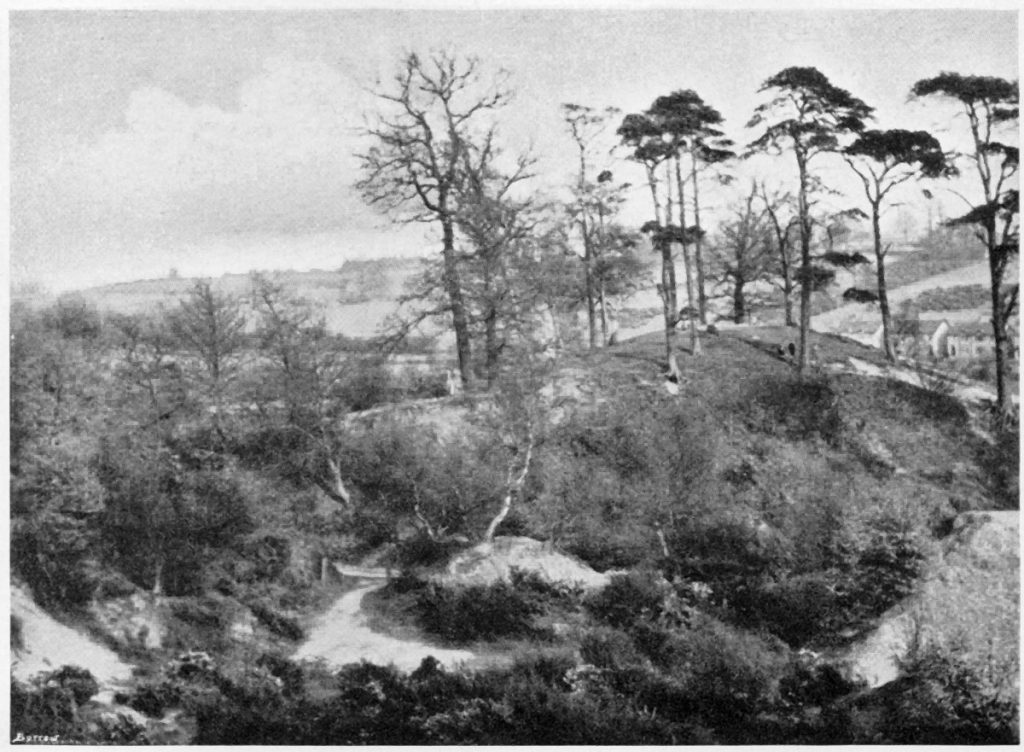 The Territ on the Common with houses in Dalehouse Lane in the right background. A short length of the path from Forge Road to Common Lane can be seen just to the left and below the centre of the image. It is impossible to take this view today due the overgrowth.
Continue with  Town Guide Photographs, 1952 – 1971
Return to  Archives & Photographs home page