1922 – Abbey exposed in the Park
To help relieve  the difficulties faced by unemployed Great War veterans, in March 1922 it was decided to employ some on the 'worthwhile' excavating of the Abbey in the park. It was to prove to be the largest Abbey excavation  and provided a great deal of detail about its layout and history.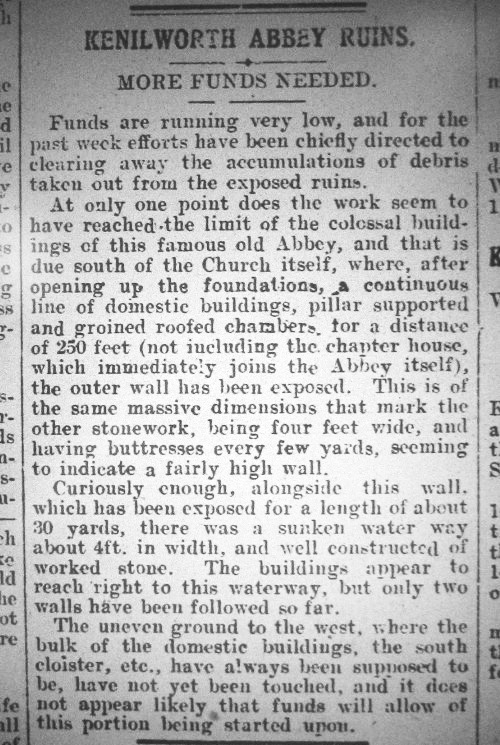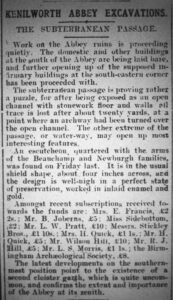 Reports of the work appeared almost weekly in the Kenilworth Advertiser; these two extracts are from 14th October and 18th November 1922.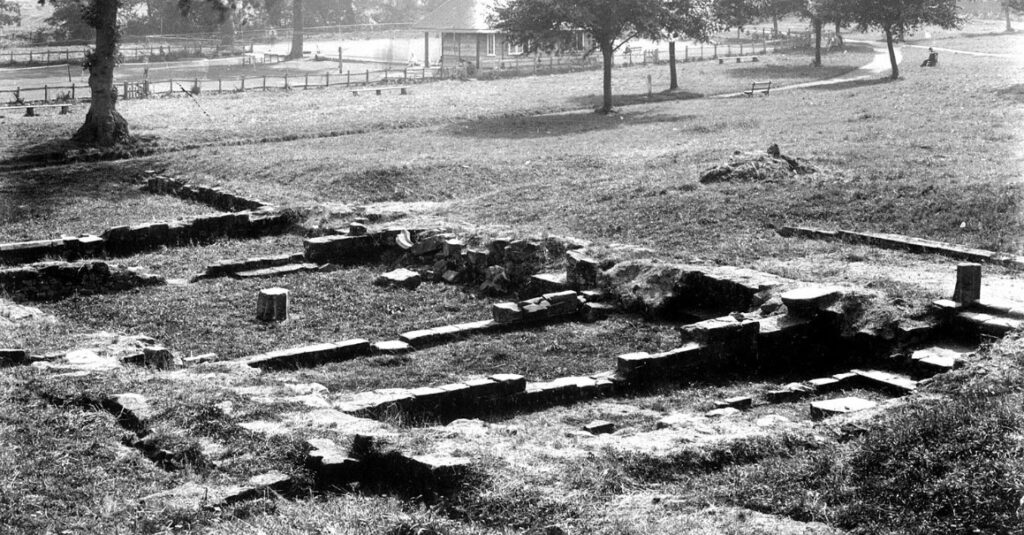 Uncovered Abbey Remains in about 1927. Photo from Our Warwickshire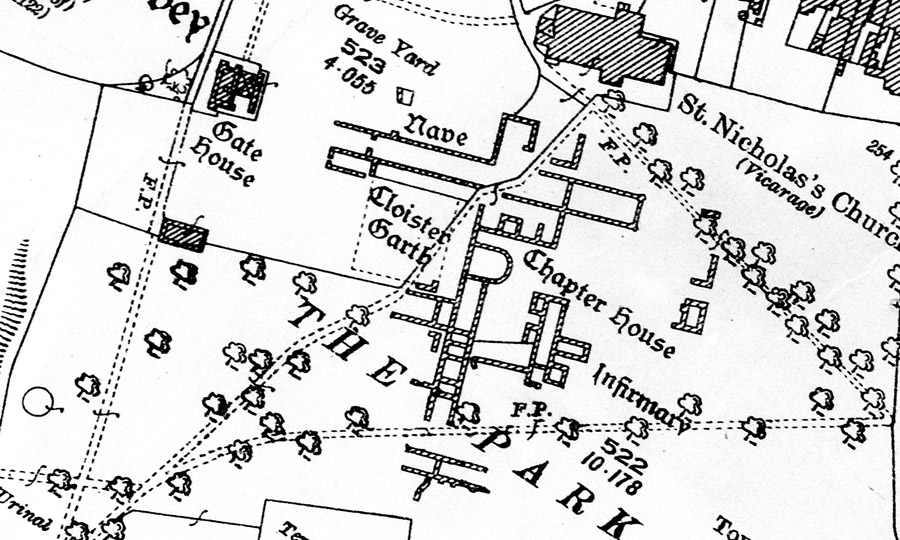 1925 OS map showing the extent of the Abbey remains uncovered by the Great War veterans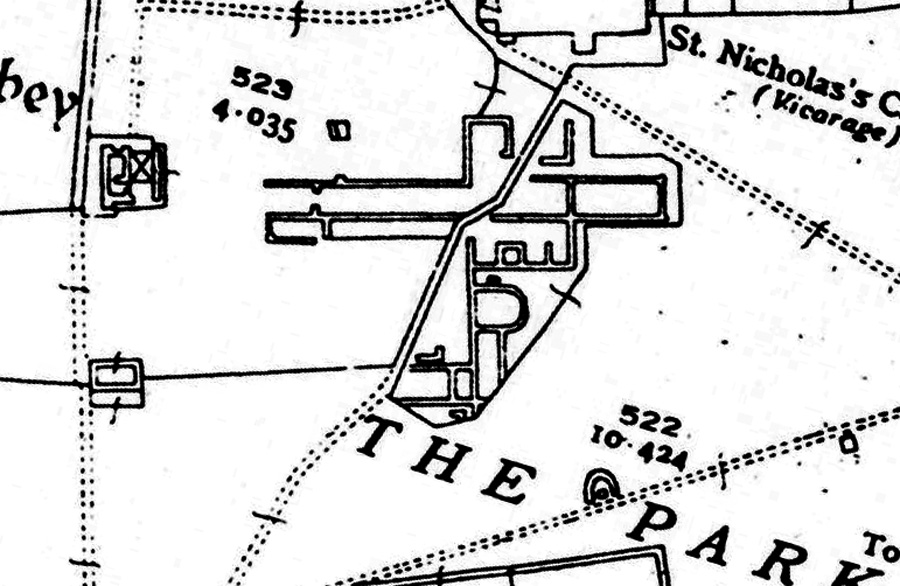 1935 OS map showing some of the excavated remains had been covered; the rest remained exposed and became overgrown, eventually being covered over in 1965. The two-phase covering up created two terraces that are still obvious today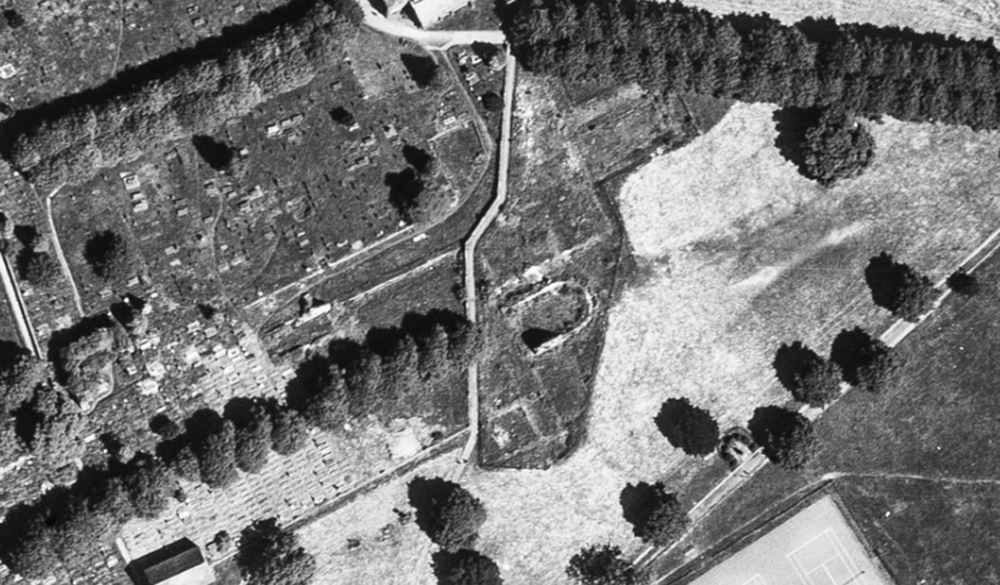 This 1947 Historic England photograph shows the extent of the remains that were finally covered in 1965. The outline of the Abbey, horse-shoe shaped Chapter House, and ancillary buildings can clearly be seen
More details, and photographs, of the excavations can be found in my book  The Abbey Fields
Next   or return to  Archaeology Home Page