2022 (a), Swimming Pool, brook end
The rebuilding of the swimming pool has brought a unique opportunity to investigate the area of the Abbey fields where the Abbey Mill is always thought to have been located (due to it being on the dam across the fields, the ideal location for a mill). The site was to be completely cleared, thus removing structures from 1935, 1965, 1971 and 1984 that comprised the then current facilities.
The removal at the brook end of the last remaining terracing from 1935 uncovered a previously unknown wall; its age is medieval, its original use is still uncertain.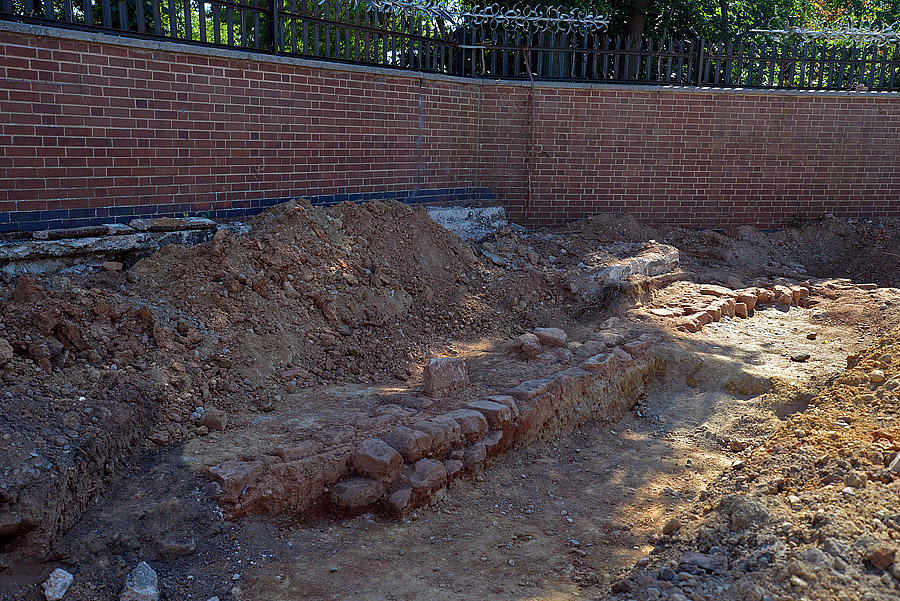 The medieval wall found under the terracing at the brook end. Remains of the terracing can also be seen
The archaeologists are to return to this end when the boundary wall is demolished and so investigations will continue.
Here is the history of  The Swimming Pool
Next  or return to Archaeology Home Page