The 1986 swimming Pool
These photographs were taken on 21st February 2017 (outside) and 11th August 2022 (inside).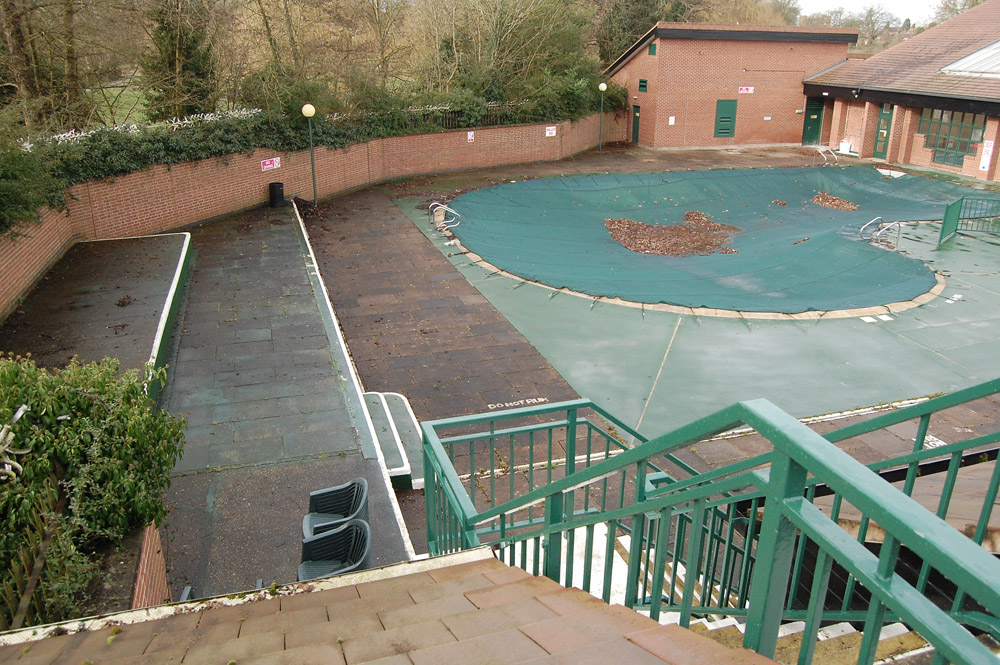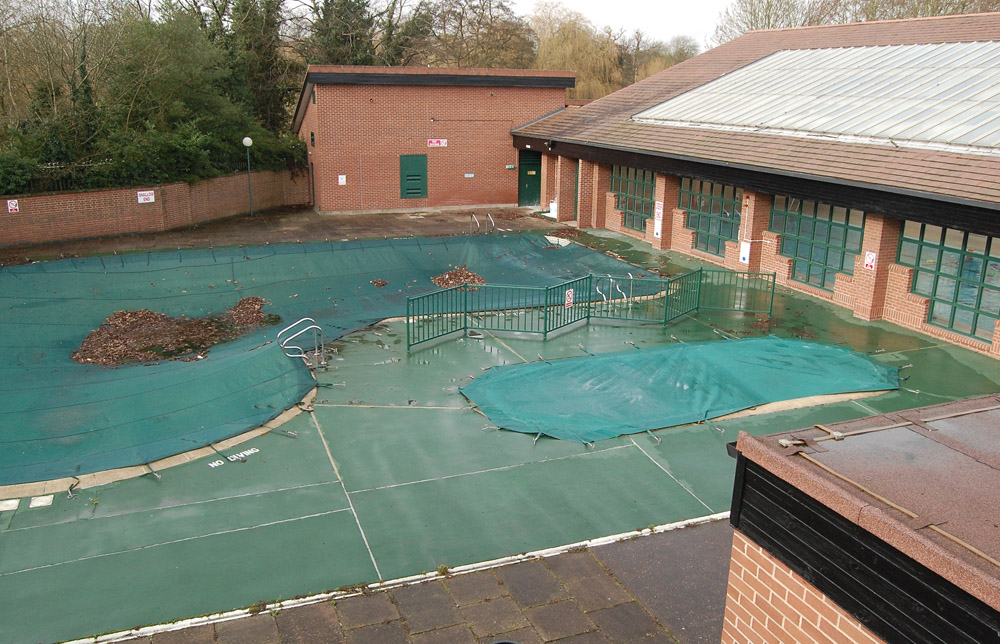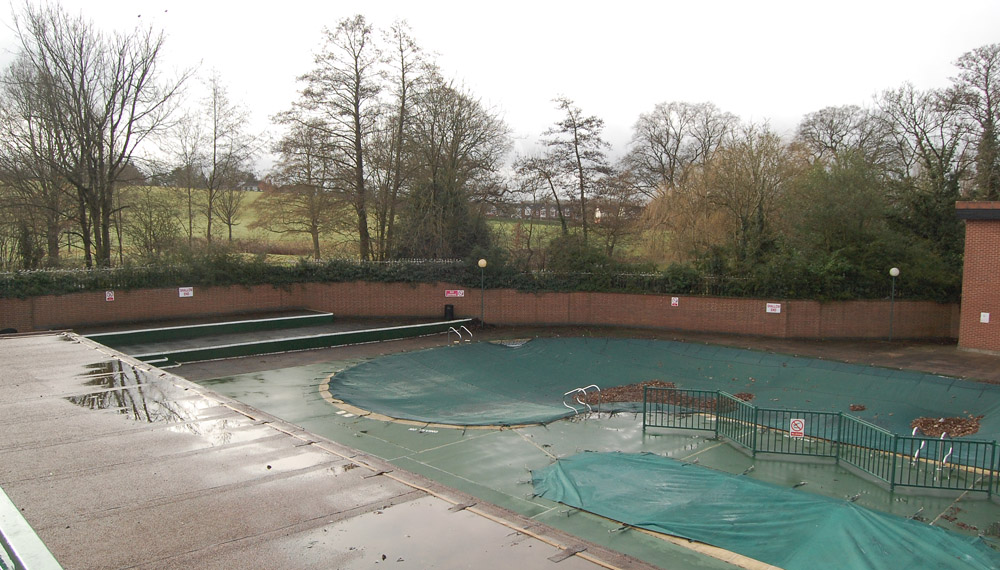 The three above photographs were taken from the sun bathing deck above the 1965 changing rooms, which had been closed I believe for some time; in the foreground is the roof of a 1985 extension to the building. The boundary wall was built several feet inside that of 1935; the green rectangular area is the outline of the 1935 pool.
The 1935 terrace at the brook end, the upper being where the men's changing rooms were built. Just in front of the upper terrace was where the first archaeology was found in 2022.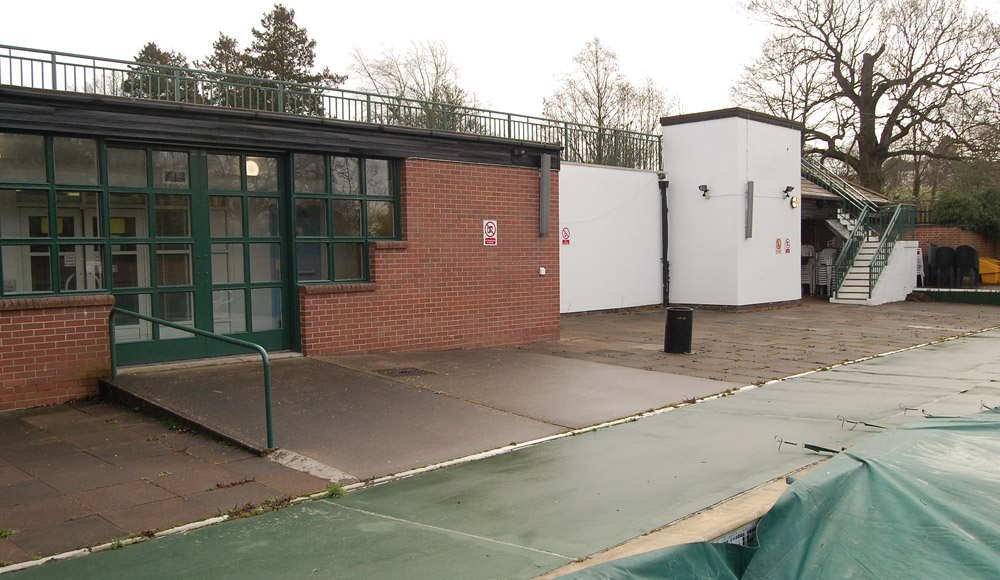 An extension to the 1965 changing rooms created a corridor bypassing the reception area and provided access to the outdoor pool.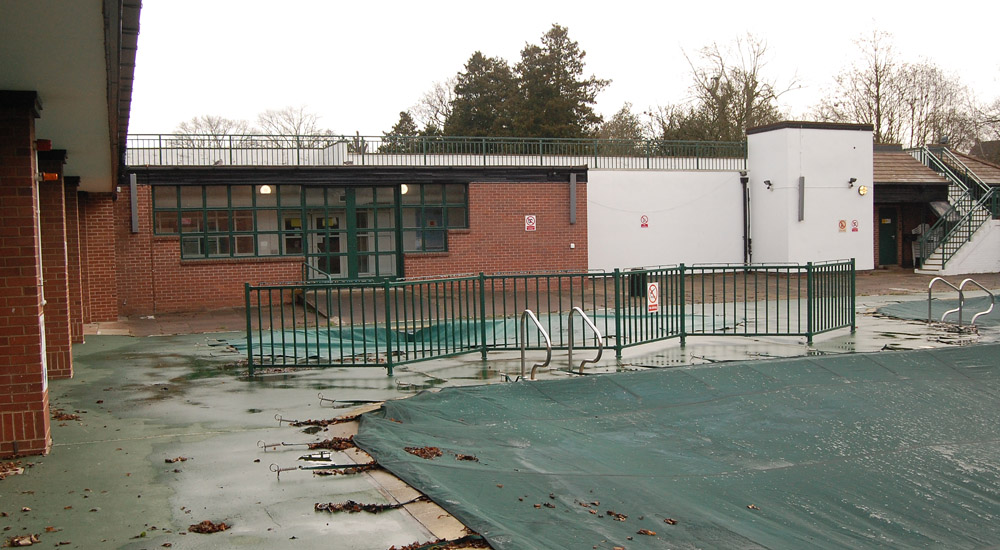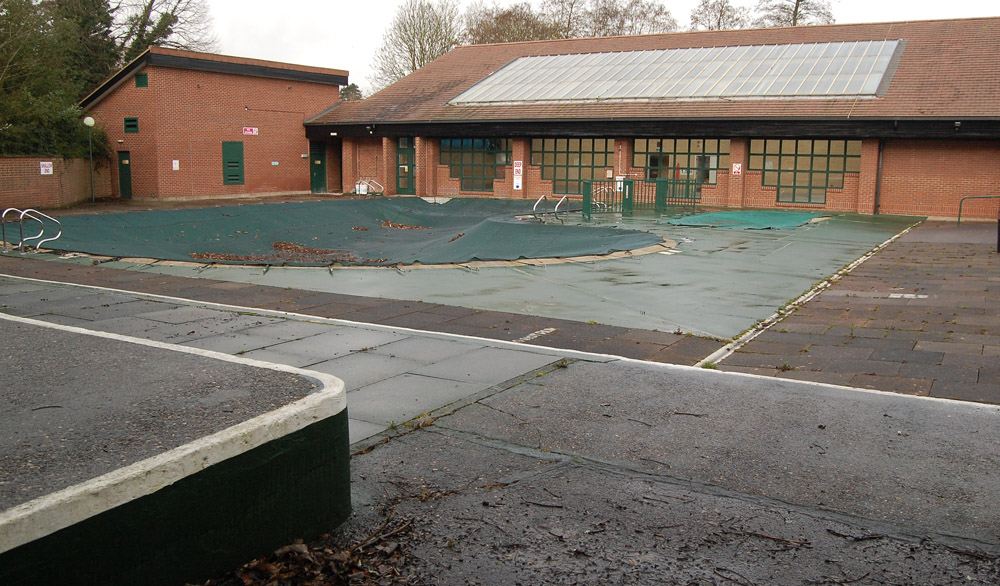 The 'classic' view of the pool as seen in the 1935 view of the 'lido' just before it opened, which can be seen here: The Swimming Pool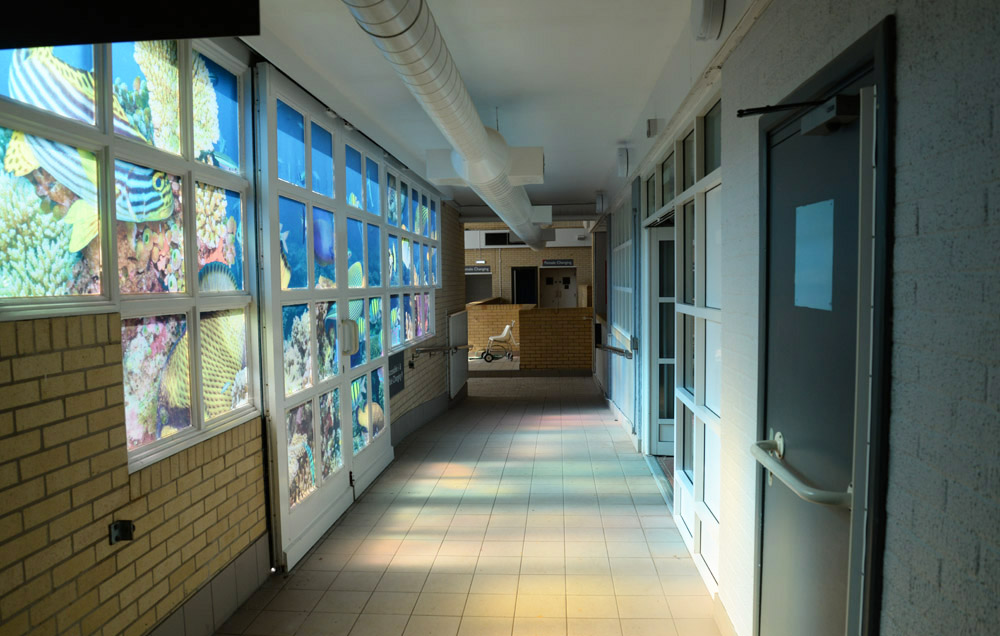 The corridor from the men's changing room to the indoor pool, with doors, right, to the reception area and, left, to the outdoor pool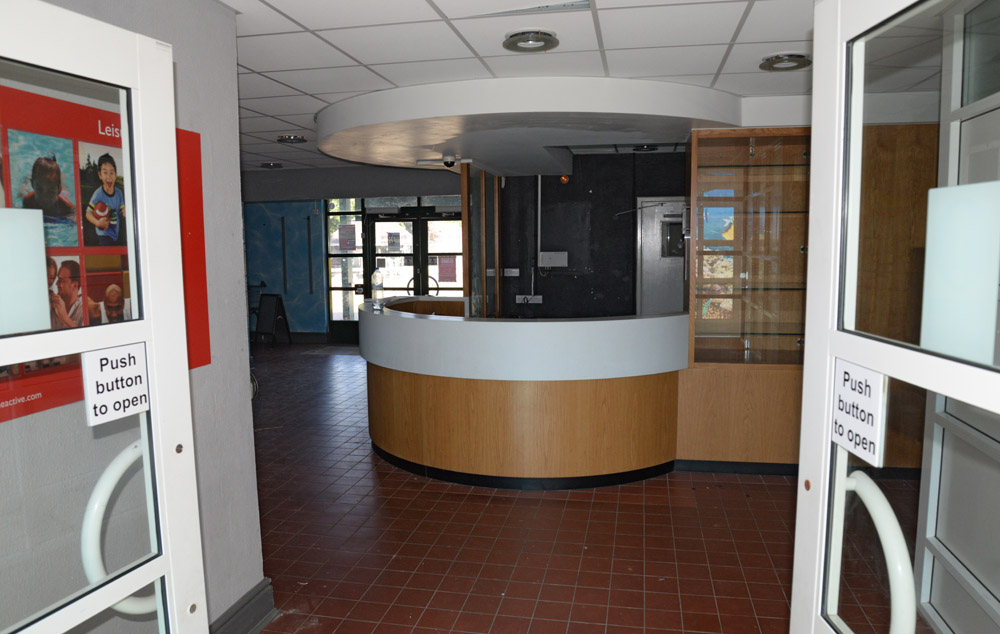 The reception as seen from the corridor
Two views of the indoor pool; unfortunately I didn't take a photograph of the café area.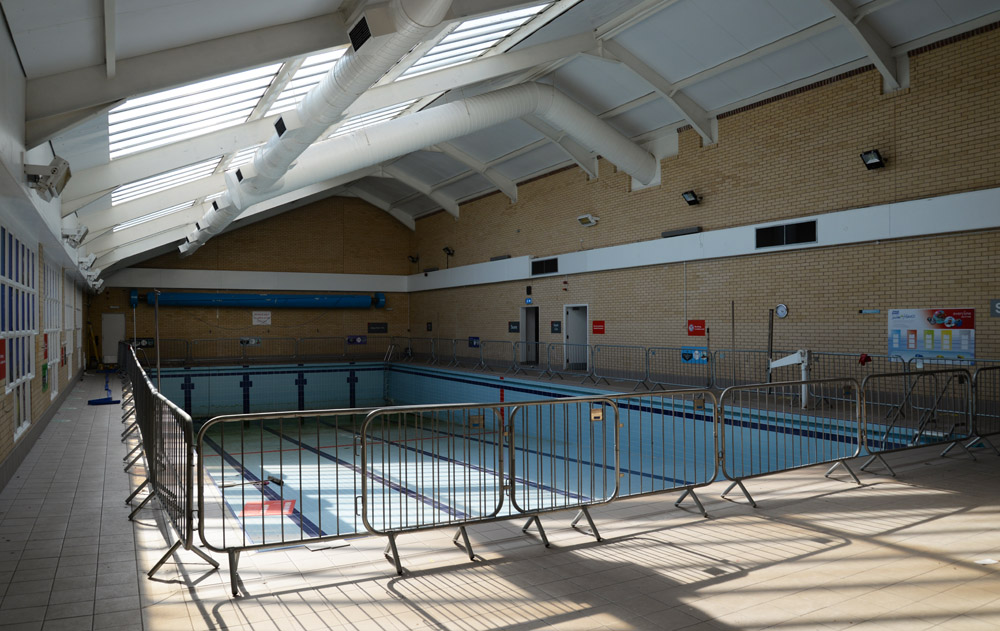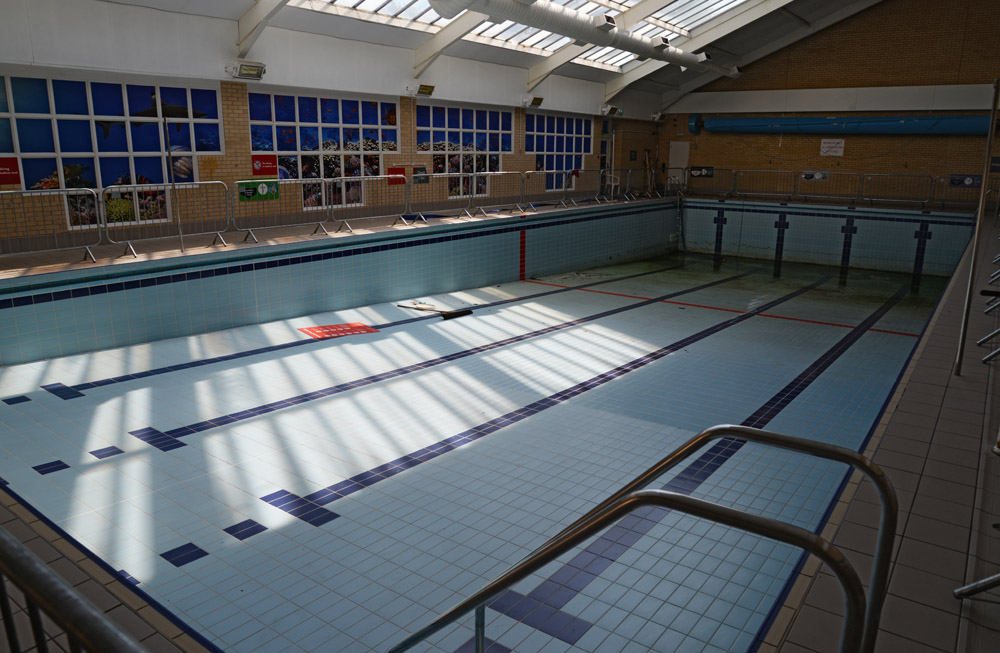 Next page:  Demolition 2022-2023