The site is cleared and prepared for construction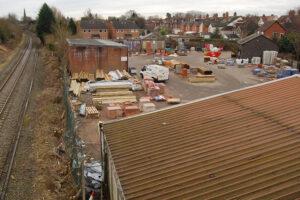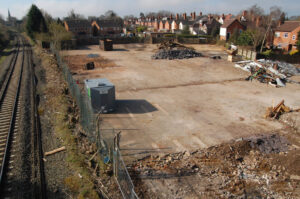 27th January and 6th April 2015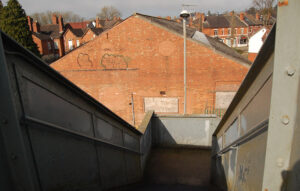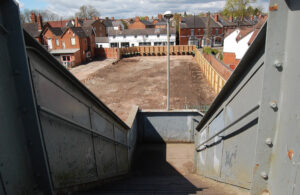 6th April and 30th April 2015

A  composite showing the whole former goods yard on 21st September 2016. Note just to the left of the dark blue cabin that a length of the former rear platform wall has been uncovered.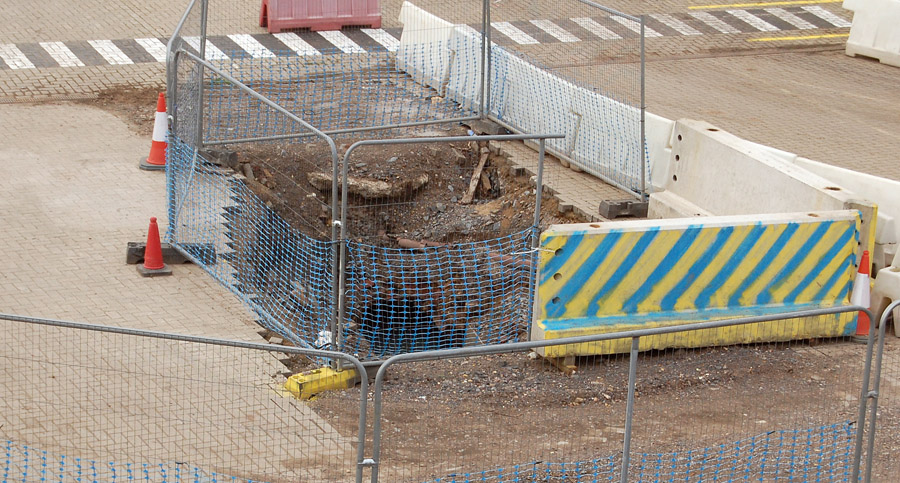 Visible in the centre is this arched Victorian covered water course; it is (probably) the Tanyard Stream, known to be underground down Station Road, which at some point joins the small brook between the railway and factories. 21st September 2016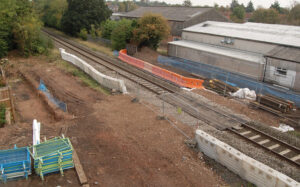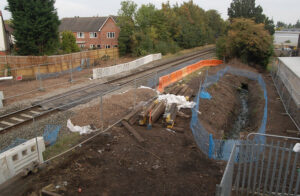 Preparations for the building of a new footbridge with lifts, on the Coventry side of the Station Steps footbridge. A level crossing has been added for machinery within yards of the site of the original in 1844. 14th October 2016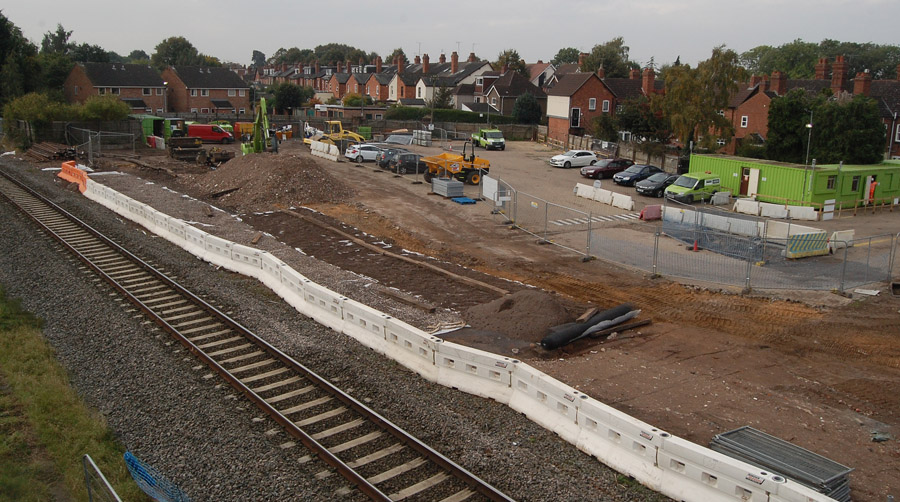 By 14th October the station footprint was marked out with sheeting weighed down with aggregate………..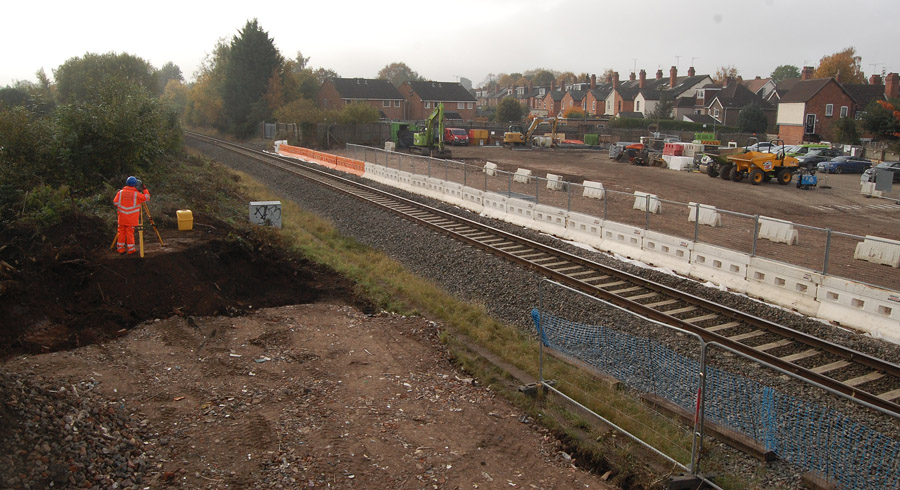 ….but had been removed by 31st. Note the surveying platform created on the left on the site of the former Platform 2. There is a similar mound in the Abbey Fields, believed to have been used in surveying for the Abbey water system 800 years ago.
Four photographs from the 9th February 2017: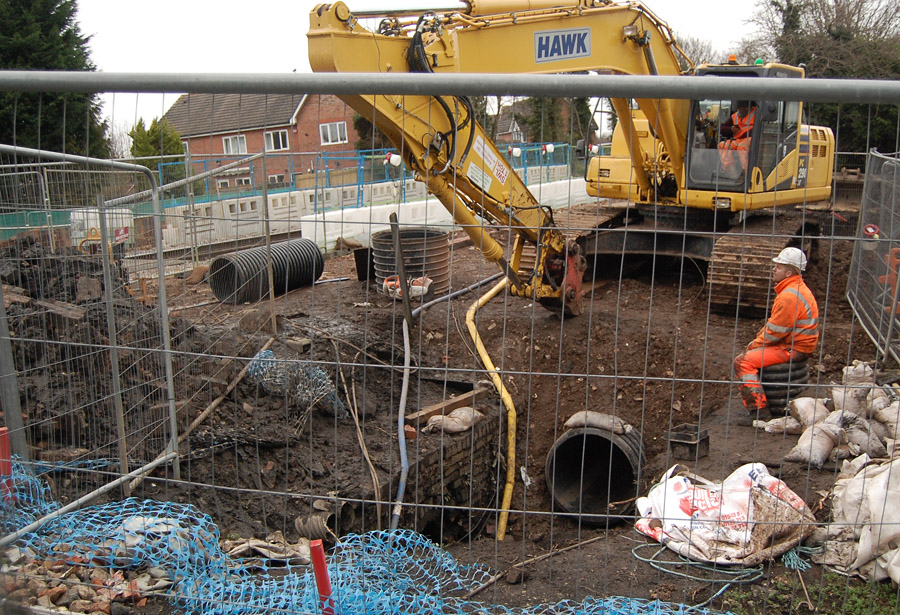 Another old culvert had been uncovered; this is likely to be that carrying the watercourse that crosses the new station site, under the railway.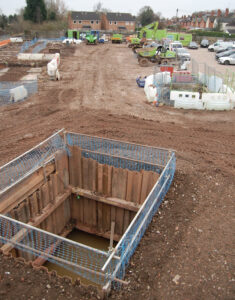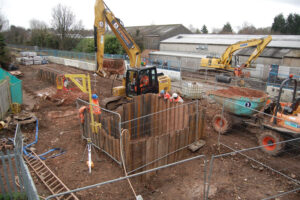 The difficulties created by the water course was still being looked into……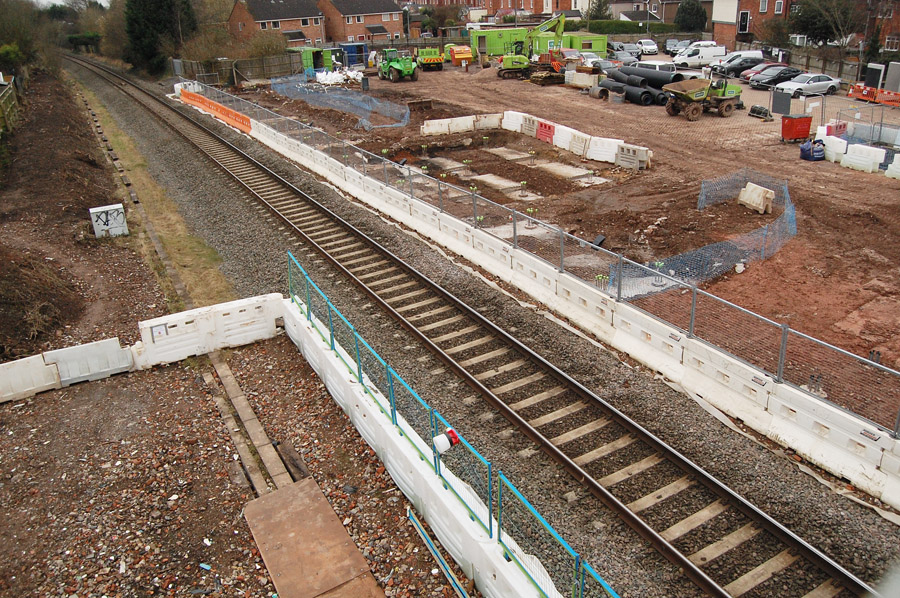 ….but by now the construction areas were properly barricaded from the railway track and the first footings at the station were in.
Continue with   The Station is built…..