The Station is built…..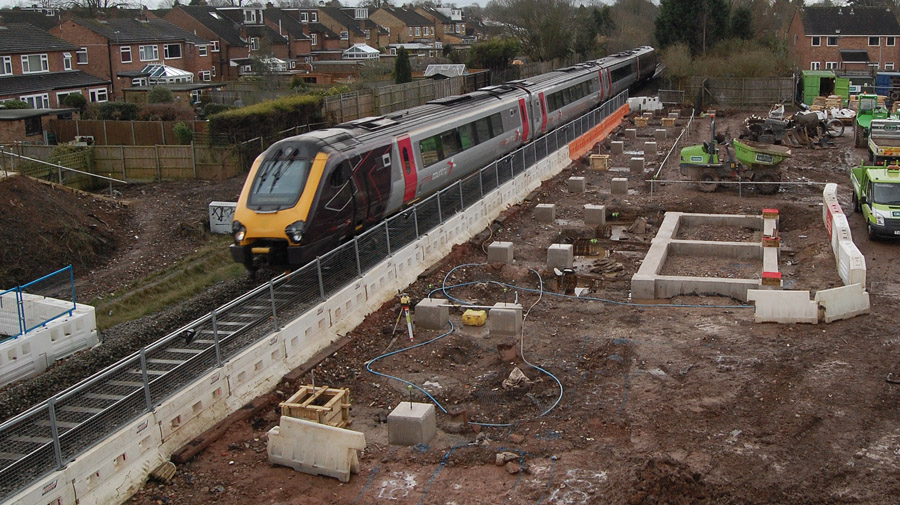 The foundations for the platform and buildings progress. 8th March 2017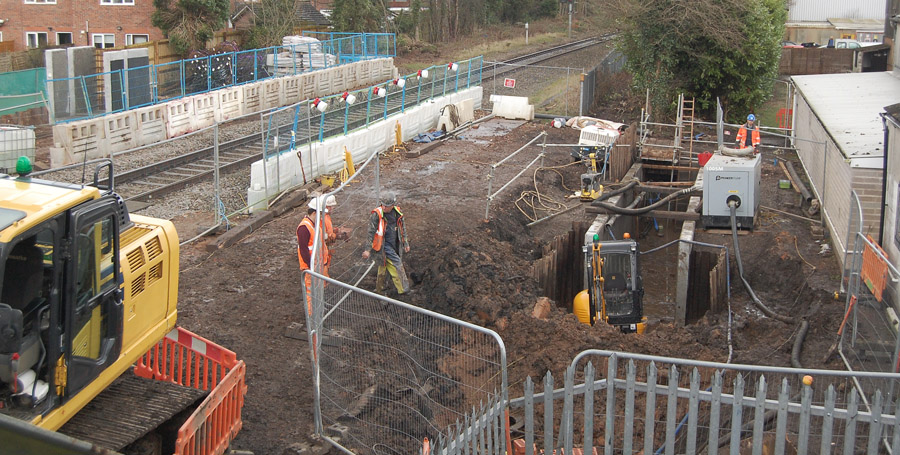 New channelling carries the stream behind the factories. 8th March 2017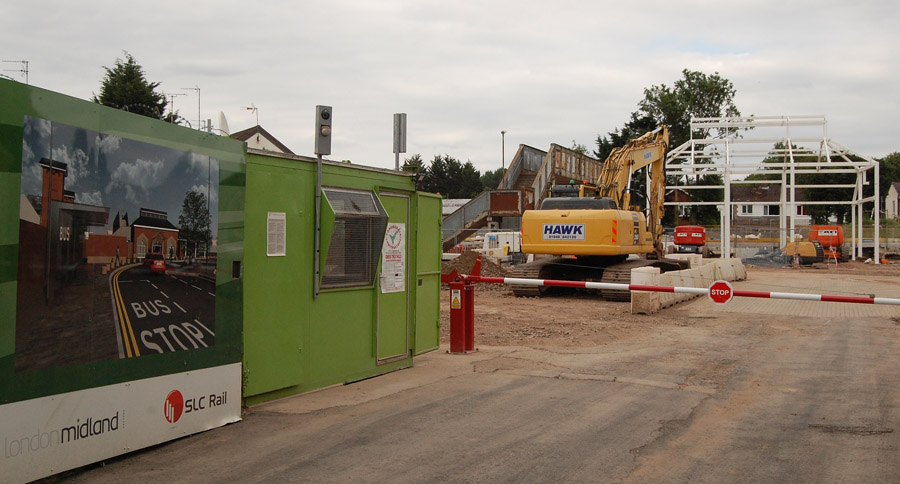 With the design on display, the new station building takes shape.  26th June 2017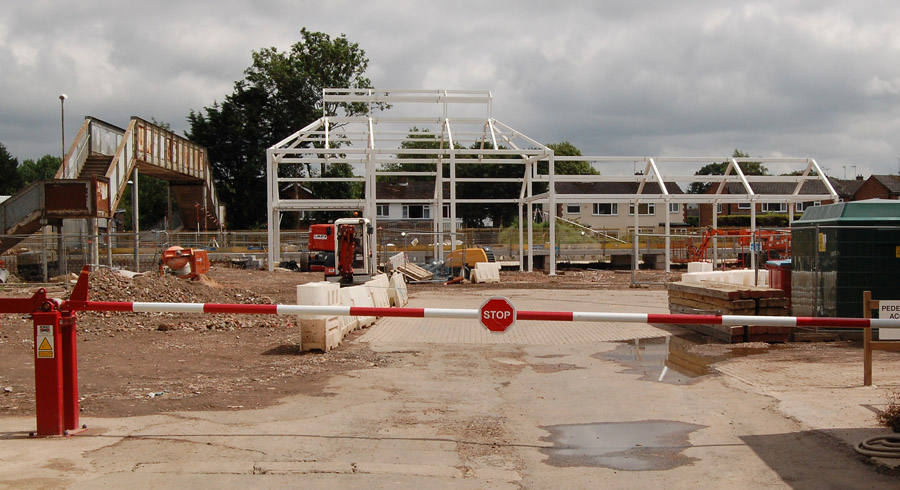 The Station Steps footbridge looks forlorn alongside the developing building. 1st July 2017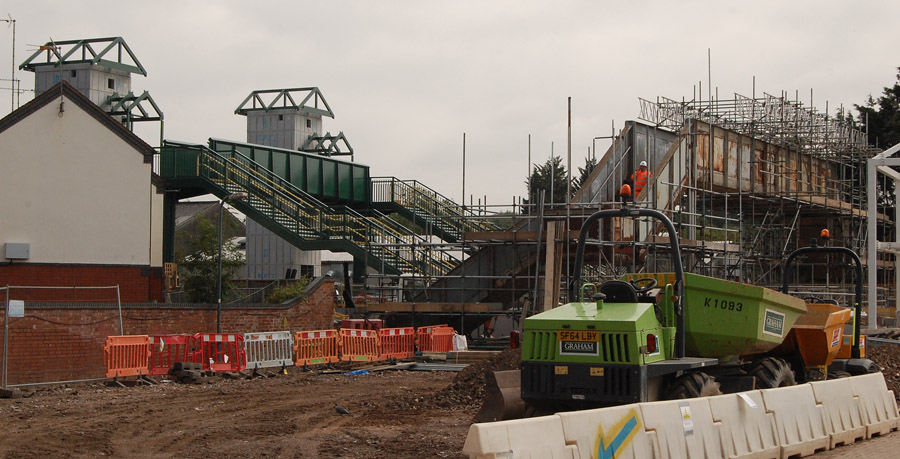 The new footbridge including lifts serving the platforms emerges as work at last starts on the Station Steps carrying the Public Right of Way. 25th July 2017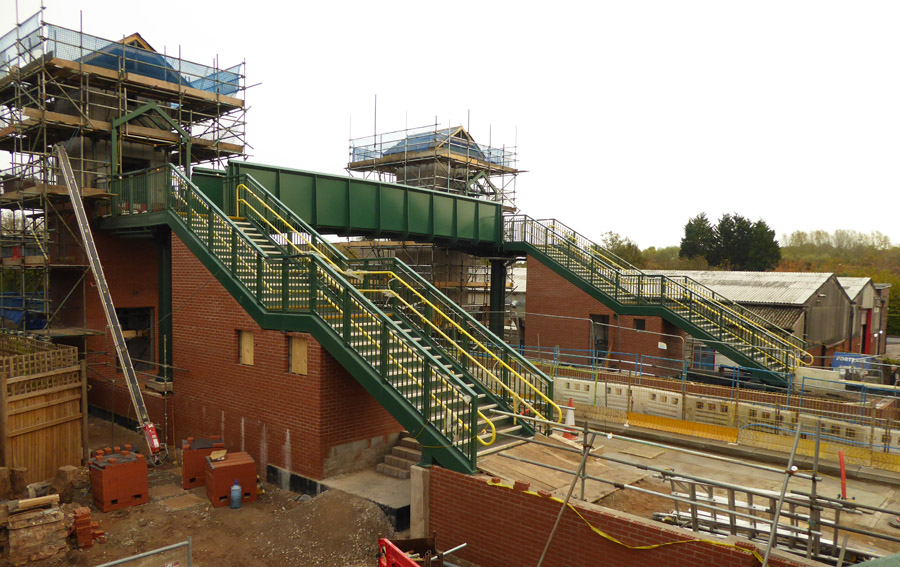 Work continues on the footbridge, and the platform is taking shape. Note the elevator, left, taking bricks to the top. 16th October 2017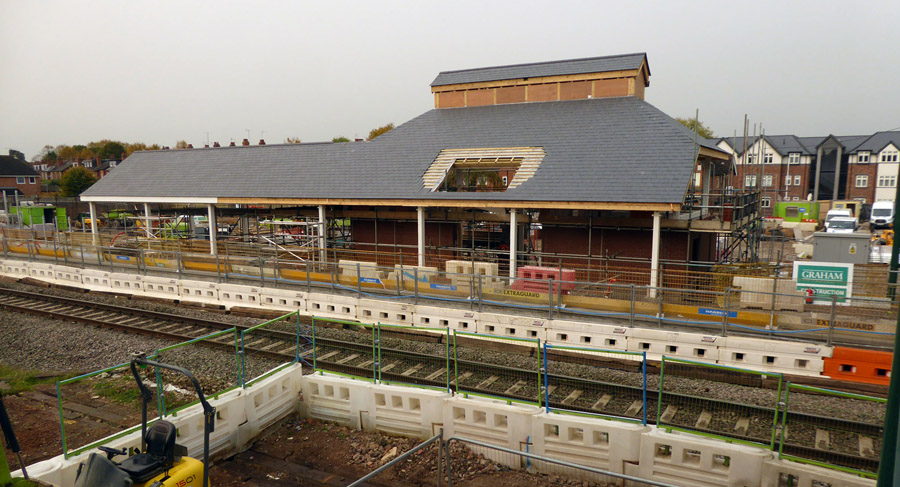 16th October 2017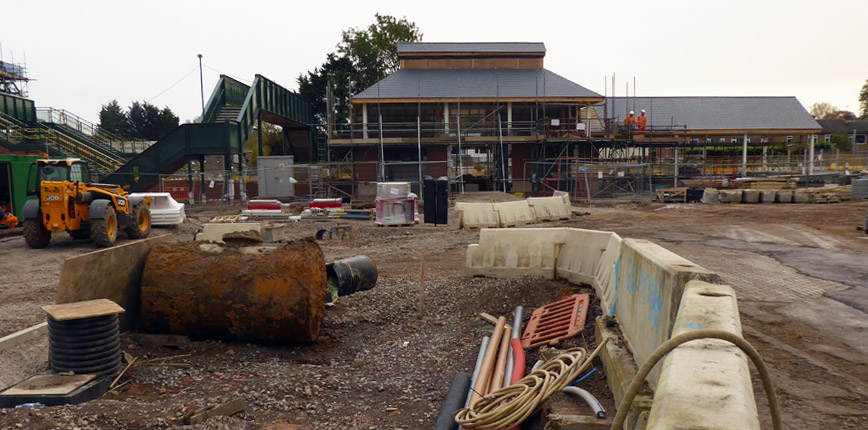 The refurbished Station Steps is painted the same green as the new bridge. It isn't known from where on the site the tank, left, was unearthed. Part of the Builder's Merchants, or perhaps from the pre-war garage?  16th October 2017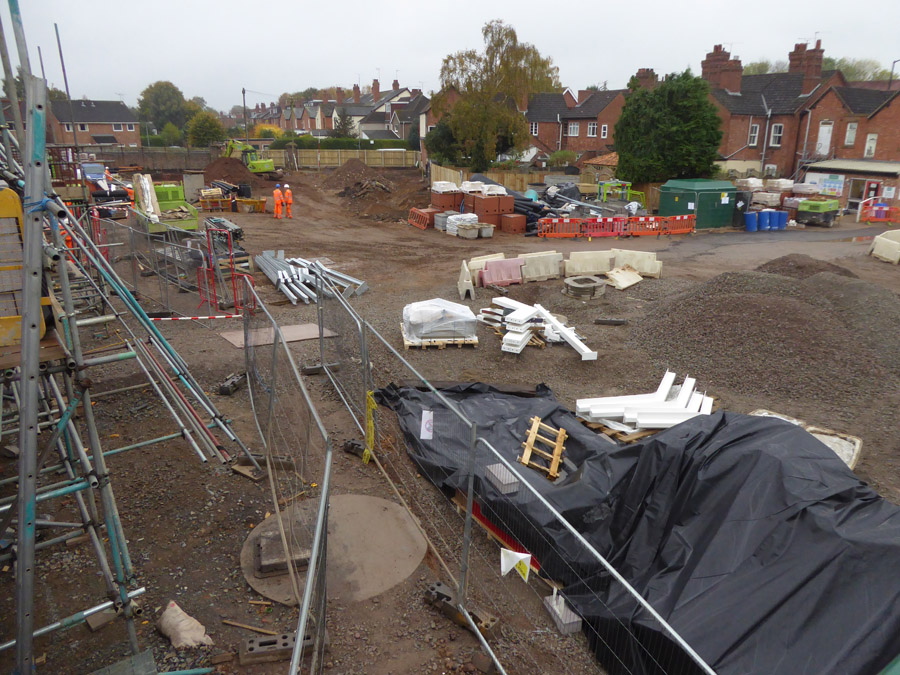 Building materials are stored across the site; note the cover, foreground, over the water course. 18th October 2017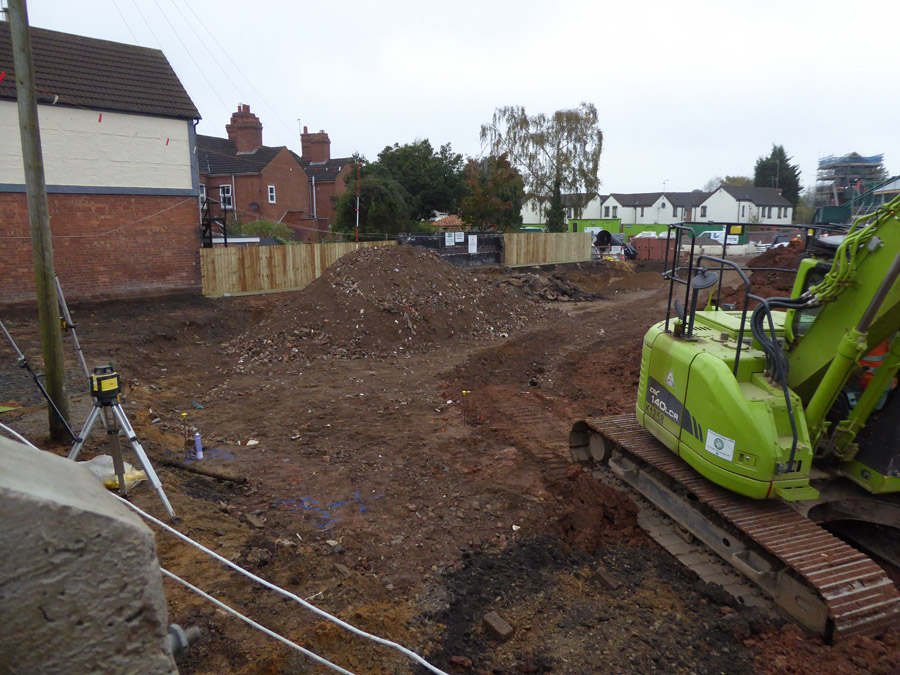 The site is landscaped to provide a level car park. 18th October 2017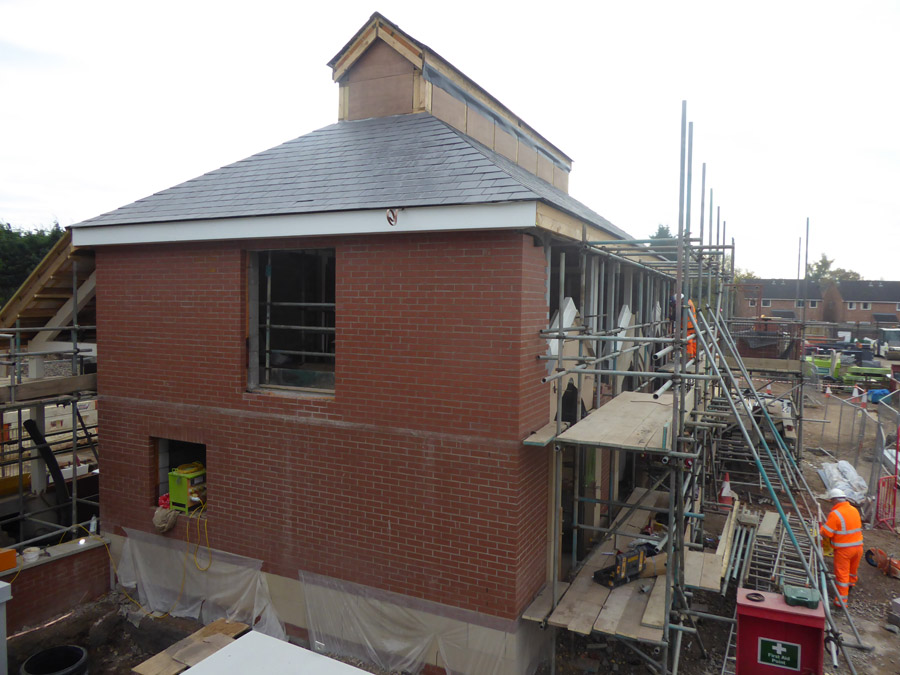 3rd November 2017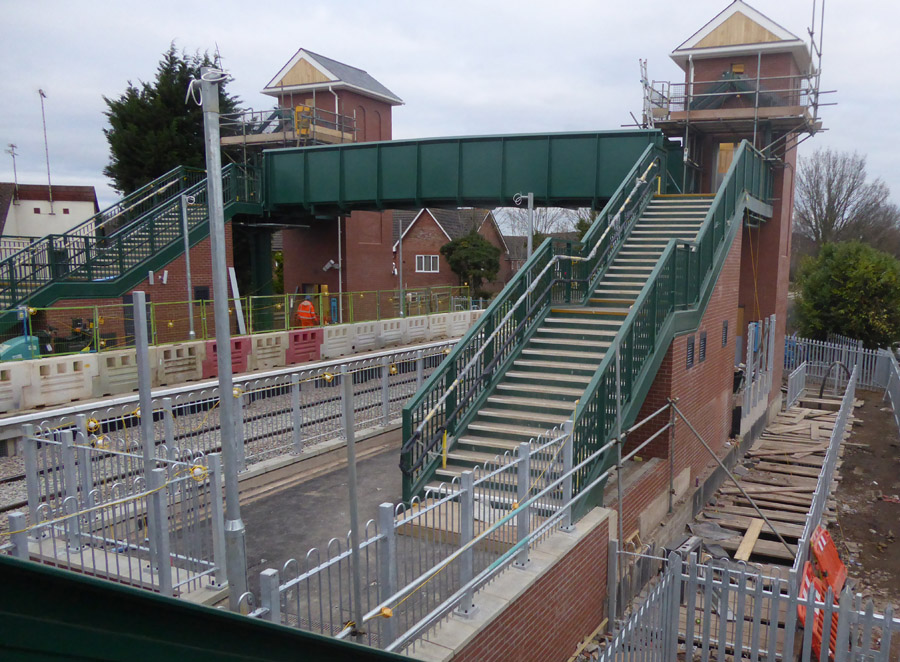 The footbridge and associated walkways near completion. Note the newly channelled watercourse, right, covered with planking. 6th December 2017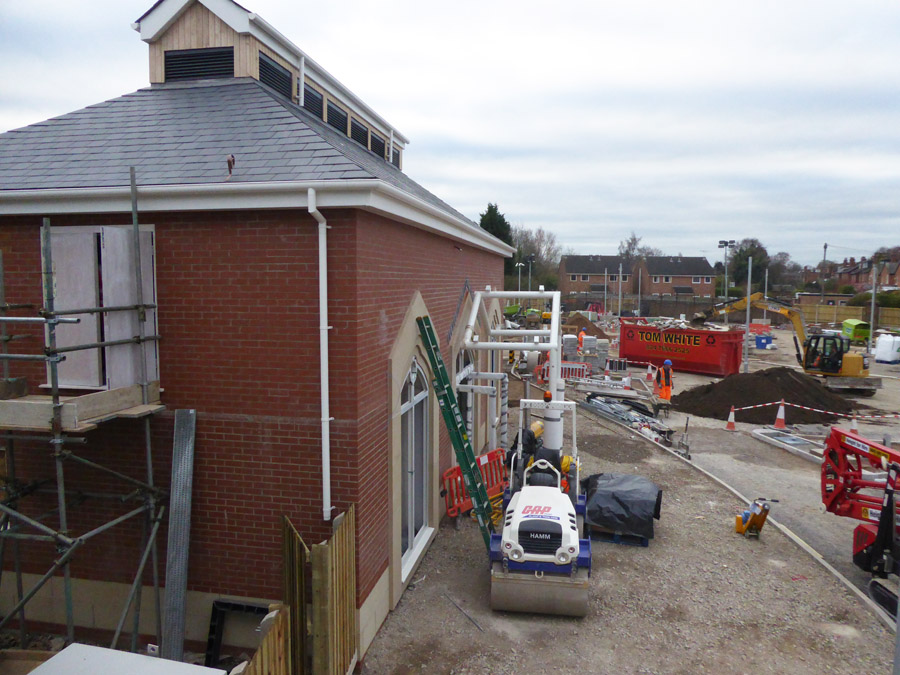 (Above and below)   As the station building nears completion, at least, externally, work on the forecourt has begun.          6th December 2017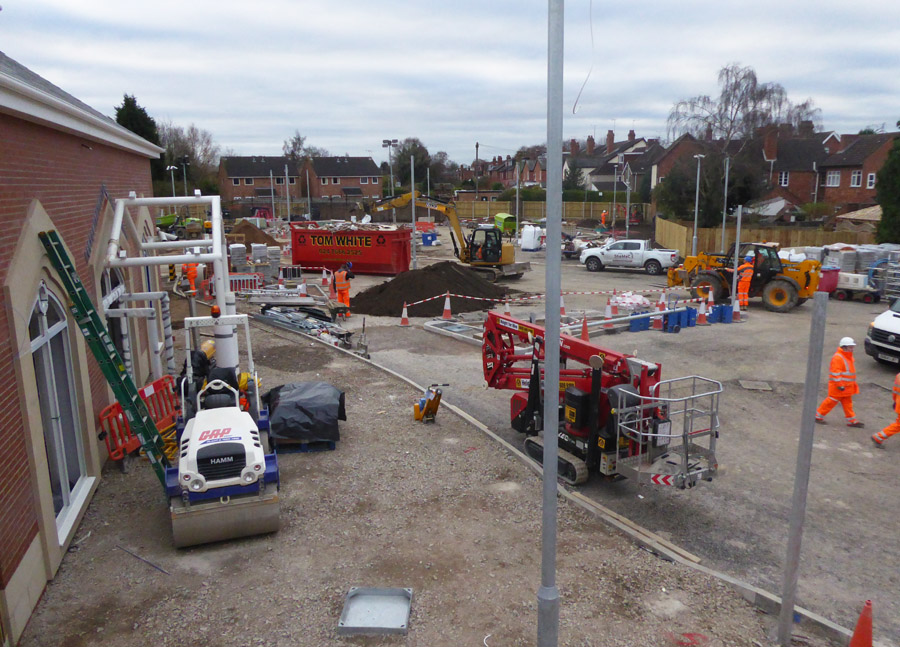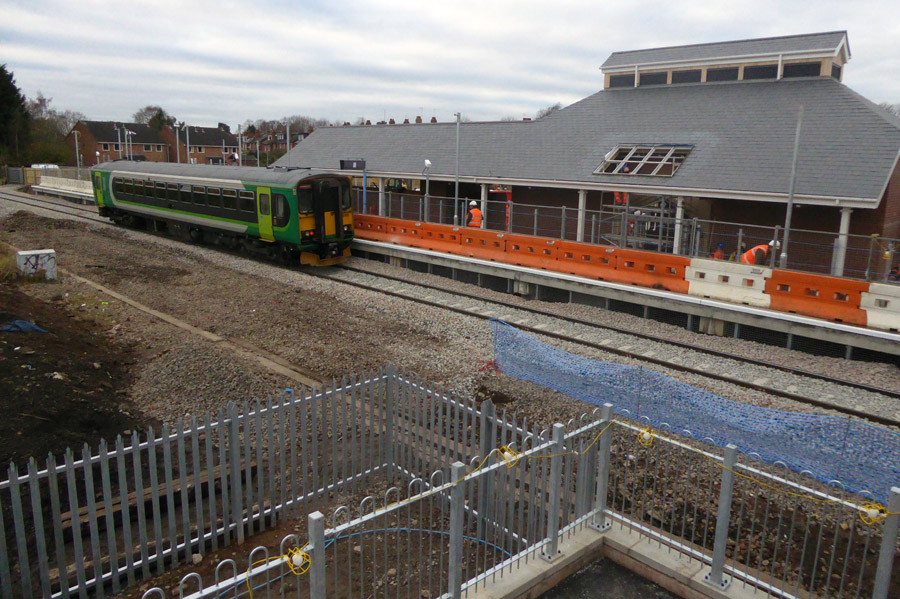 Great excitement as crew training sees Kenilworth's new trains passing through the station.  6th December 2017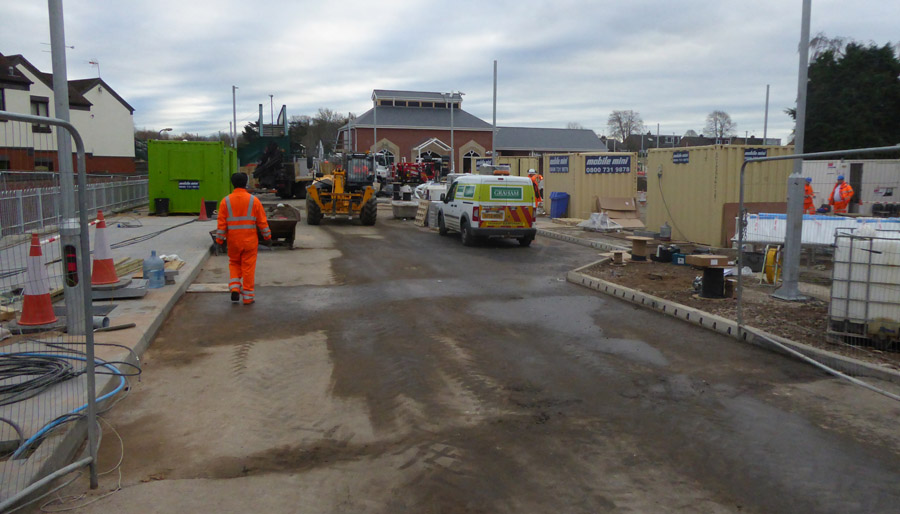 The approach to the station takes shape across the site of the former garage / builder's merchants building. 6th December 2017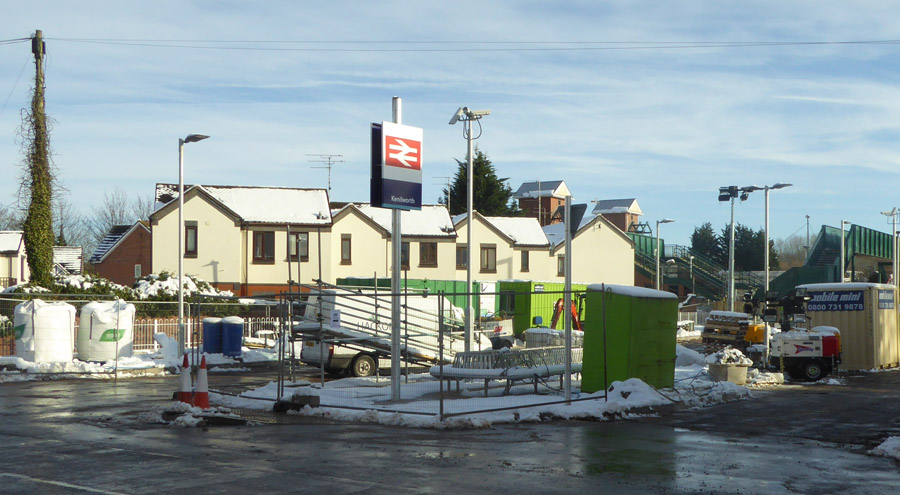 The sign is up, Kenilworth has a railway station once more! 12th December 2017
CONITUES WITH    The Station Opens…..