2013 – the Bowling Green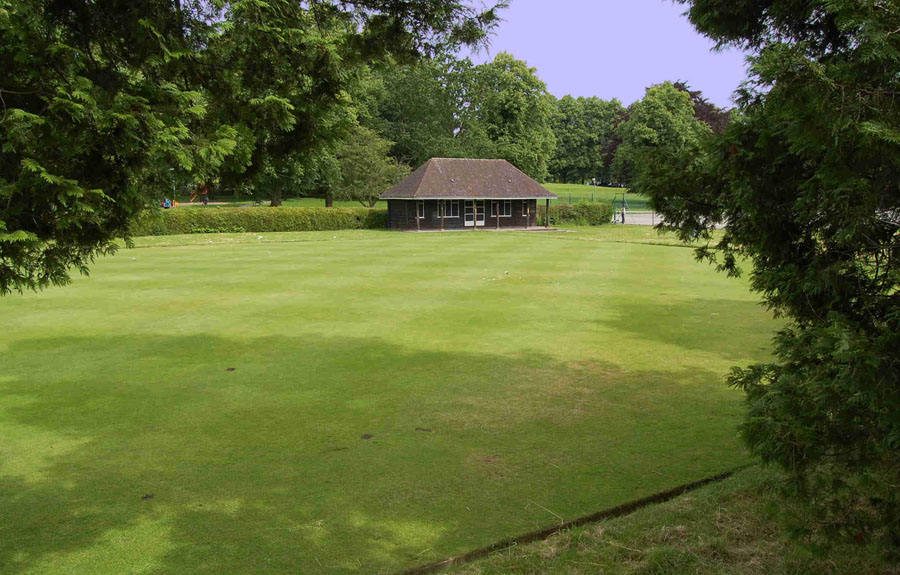 The bowling green in its last days
The bowling green, opened in April 1913, was out of use in the early years of the 21st century. It was decided to utilise the space for a new, enclosed, young children's play area. 
Despite the clear instructions and English Heritage's requirements to the contrary, much construction work was carried out on the site without archaeological work taking place, and much useful information was lost. In addition, a large excavation was made, for a pond, that was not even included on the plans. This is taken from the report's summary:
"Geological natural was not reached in the areas observed and due to the superficial nature of the groundworks observed no significant archaeological deposits were encountered, although large amounts of roof tile and sandstone rubble were noted in the area of the former hedge. However, it appears that a significant amount of groundworks took place for new play equipment and hard landscaping, without archaeological monitoring. It is likely that archaeological features and finds would have been recorded in this area, should the archaeologists have been given the opportunity to carry out the required recording."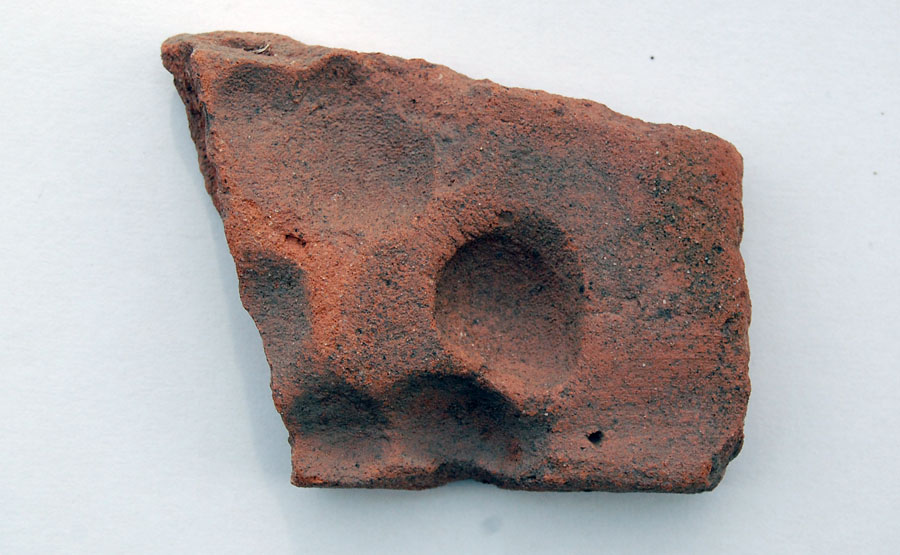 To emphasise what may have been lost, four years after the work was completed this writer found this 3 inch fragment of (probably) roof tile, with a paw print, protruding from one of the play-mounds in the play area. It has been suggested it may be Roman; if that is the case, it is one of just three such finds known to have been made in the park. 
This is the full report into the work:    Bowling Green / play area report
Next  or return to  Archaeology Home Page